Glass Animals shatter expectations on sophomore album
---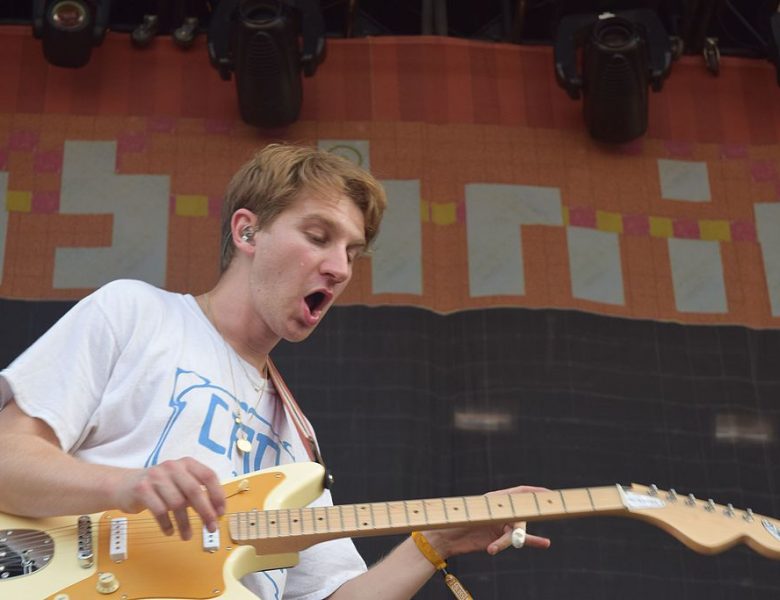 Although I'm someone whose music taste usually doesn't make it past 1999, I've recently made it a point to expand my knowledge into the 21st century, starting with Glass Animals. When it comes to their new album How to Be a Human Being I was far from disappointed.
Glass Animals are known for their unique sound and obscure vibe. If you're not familiar with the band from across the pond, you may remember their somewhat mainstream hit "Gooey" from 2014. "Gooey" is to Glass Animals as "Creep" is to Radiohead. However, do not let this song define the Glass Animals' entire existence, as their recent release proves they are so much more than that.
With their bizarre lyrics and unique view of the world, Glass Animals remind me of a mix of alt-J and Talking Heads' David Byrne. In this album, frontman Dave Bayley brings us to an entirely new universe, where being brain-dead is equivalent to having "pineapples in [your] head." The mystifying energy that comes with this album is unavoidable. It makes you feel as if you're in a zero gravity world surrounded by nothing but strobe lights.
While many of the songs may leave you puzzled, How to Be a Human Being is so much more than a cluster of random words and music. We enter Bayley's mind through songs such as "Youth," "Pork Soda," and "The Other Side of Paradise." Now, let's be real, there's nothing like an album that makes you question the songwriter's sanity. Bayley is no Syd Barrett, but his unique view on the world will definitely get you thinking.
As far as analyzing lyrics is concerned, each song on this album is definitely up for interpretation. But don't be disappointed, conventional music listeners; this album is equally enjoyable for those who do not tend to dissect a song's deeper meaning. They mask haunting lyrics by an upbeat sound in a way that allows for versatile listening. So listen to it at the gym, in the car, when you're pondering life late at night or however you'd like.
I have no complaints about any song on this album. My skip button has never been so happy. Be that as it may, "Pork Soda" does deserve an honorable mention. I'm not one to pick favorites, but the abstract nature of this song is phenomenal. The most notable lyric: "Pineapples are in my head, got nobody 'cause I'm brain dead." This lyric sums up the surrealist nature of the album perfectly.
There is definitely a sense of irony throughout the album, beginning with the title. It claims to be about how to be human, yet everything on the album is so incredibly inhuman. Track seven "[Premade Sandwiches]" is so wonderfully strange that I actually laughed out loud. Trust me, the arbitrary nature of these songs will definitely prompt a few laughs.
The verdict: definitely worth the 9.99 dollars on iTunes. If you're feeling particularly retro, pick it up on vinyl, CD or tape. I'll probably end up buying it in every audio format. Hashtag support your local record stores.
Celia Smith is a staff writer for Le Provocateur
0 comments