Luke's Logic- Dreaming of a pink moon
---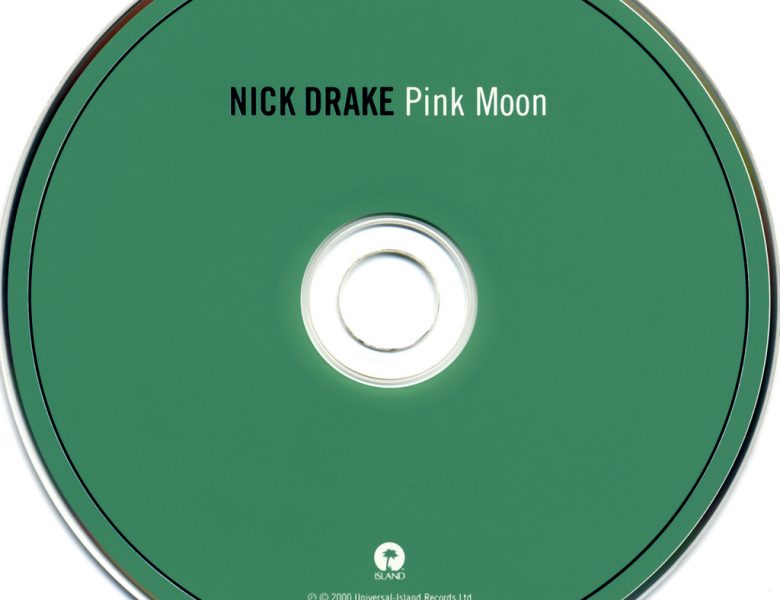 For many personal reasons, my Summer Sixteen—as the pop culture zeitgeist has so dubbed the summer of 2016, for we all bow down to our mighty chart-topping overlord Aubrey "Drake" Graham despite my regarding the bloated mediocrity and empty boastfulness of Views as the epitome of male entitlement and insecurity (give me another Take Care or Nothing Was the Same and we can talk again)—was simultaneously my best and worst summer yet. It was definitely the most eventful and exciting, but it was definitely the most emotional, for better or worse. The constant through it all, from the end of April to the end of August, was the generous wealth of incredible music that got me through it all and back to school today. From Lemonade to Blonde (finally), I want to dedicate my first column to the music that made my summer, that continues to heal and inspire me, in the hopes that even just one of my readers will discover an album or artist that has the same effect on them.
And what better place to start than with Lemonade, the best record Beyoncé has ever made and the greatest album of 2016 bar none. Lemonade is beyond anyone—superhuman, even—and is the uncompromised culmination and pinnacle of Beyoncé's vision as an artist more than a decade in the making as still she climbs higher. Lemonade is the tidal wave, the earthquake, the twister, the firestorm. But it's also the calm that comes after. It's the healing gift of empowerment. A single paragraph does not do the music justice. Please listen to Lemonade. Best songs: all of them.
In an effort not to succumb to the ennui of my desk job at an engineering firm, I listened to as many new artists as possible during my eight-hour shifts. While not necessarily new to me, I became much more familiar with Björk, the vanguard of Icelandic pop, to the point where she has become one of my favorite artists. Her most essential work dates back to the late 1990s, but even her latest album, 2015's Vulnicura, is necessary listening. Simply put, few have achieved the level of inventiveness and prescience that Björk channeled at her peak; despite Post and Homogenic, her two flawless albums, being released in 1995 and 1997, respectively, they still sound futuristic. Music still hasn't caught up to her signature orchestral trip-hop alien aesthetic. Take a chance and discover that what was surely mind-blowing in the '90s remains so even today. Best songs: "Hyperballad" and "Jóga"
Whenever someone asks me what music I listen to, I always stumble. I have a complicated relationship with drawing genre lines, as I think that genre is making its way toward irrelevance (a conversation for another time). But listening to new bands helped me discover my niche: dream pop. One of my two favorite bands, Beach House, is definitely a dream pop band, if not the best ever, but I never considered the dream-pop factor until I listened to the '80s Cambridge, Mass. band Galaxie 500. True to their name, Galaxie 500 perfected an astral, dreamy, pensive and unhurried sort of transcendence, with muted guitars that swirled around one another, coaxing vocalist Dean Wareham's monotonous sighs out with lyrics you can fall asleep or daydream to. Of any type of music, dream pop always put me in my favorite emotional space. It's vital. Dream Pop Starter Pack: Beach House, Cocteau Twins, Galaxie 500, and Mazzy Star.
The last project I want to highlight before running out of space is the 1972 album Pink Moon by the late English folk legend Nick Drake. In particular, the title track continues to echo in my head with such clarity that I am haunted by it (in the best way possible). Really, the best, if most clichéd, word to describe Pink Moon is haunting, but there is such a beauty to the austere approach Drake took—only he and his guitar appear on ten of the record's 11 tracks—that listening never fails to put me in an odd yet warm and reassuring liminal space where my anxieties slowly lose their grip and melt away before the music ends and I leave the vacuum. Otherwise, the music is so simple and unadorned that its spellbinding magic is ineffable, but how glad I am that I found Pink Moon to make my own.
I didn't get to write about more than half of what mattered over the summer (sorry, Frank and Radiohead), but at least I have this column to share what will make this school year in music so special. Thank you in advance for joining me.
Luke Maguire is the Arts & Entertainment Editor of Le Provocateur
0 comments