What TV show did you binge on this summer?
---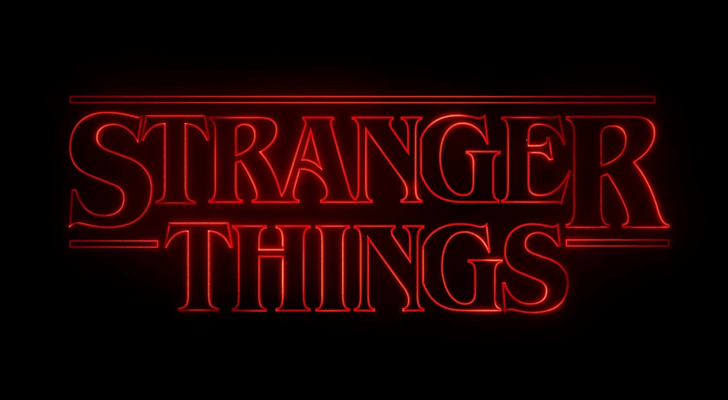 I never thought I would get emotional looking at a box of Eggos. But last week, standing in the frozen food section of Target, that exact thing happened. I blame the Duffer Brothers.
Yes, this article is about Stranger Things, because let's be honest, it was one of the biggest and best hits of the summer. If you haven't watched it yet, I hope this will convince you to do so. It had me nostalgic for a decade when I wasn't even alive, and it made me feel every emotion on the spectrum. It's amazing.
I've watched it twice all the way through, and it just gets better every time. First of all, the adults are great. There's Winona Ryder as a stressed-out mess of a mother named Joyce Byers, and she is wonderful. It's like if Marlin from Finding Nemo was a human woman in the 80s.  David Harbour plays Chief Jim Hopper who looks like a mix of Harrison Ford and Jack Nicholson in a role that's basically what would've happened if Indiana Jones was an alcoholic small-town police chief: scruffy, damaged and constantly wearing flannels.
The teenagers are more likable than most on TV right now, probably because they're well-written and actually acted by teenagers, not 30-year olds. Natalia Dyer is Nancy Wheeler, the good girl who gets involved with the hot popular guy, Steve Harrington. Steve is played by Joe Keery, and honestly, I would watch the show just for Steve's character development. It's fantastically written and not at all forced. To complete the hormonal little triangle, we have Charlie Heaton as Jonathan Byers, the quiet outcast who is just misunderstood. Yes, it's a love triangle, BUT it works. It's not just thrown in for a dramatic twist; it makes sense as a plot point. And of course, there's Nancy's best friend Barbara. Poor Barb. I'll leave it at that.
Finally, there are the shining bundles of twelve-year-old angst that are the "Stranger Things Kids" you've been hearing so much about. Finn Wolfhard is the nerdtastic and loyal Mike Wheeler, Gaten Matarazzo is the adorably foul-mouthed Dustin Henderson, Caleb McLaughlin is sassmaster Lucas Sinclair, Noah Schnapp is the resilient Will Byers and Millie Bobby Brown is everyone's new favorite sociopath, Eleven. Speaking as someone who generally hates twelve-year-olds, I love these kids and want to adopt all of them. Their love and loyalty for each other is something we should all aspire to have. They teach important lessons like "friends don't lie" and that promises are to be kept and, most importantly, to never give up on something you believe in.
I know I've been going on and on about the characters, but that's really all I can do without giving too much away. All eight episodes rely on suspense, and I'm not about to throw around spoilers for anyone who hasn't seen it. Just know that you will be on the edge of your seat from the first five minutes until the last.
Julia Stevens is a staff writer for Le Provocateur
0 comments