Taking the "art" out of "liberal arts"
---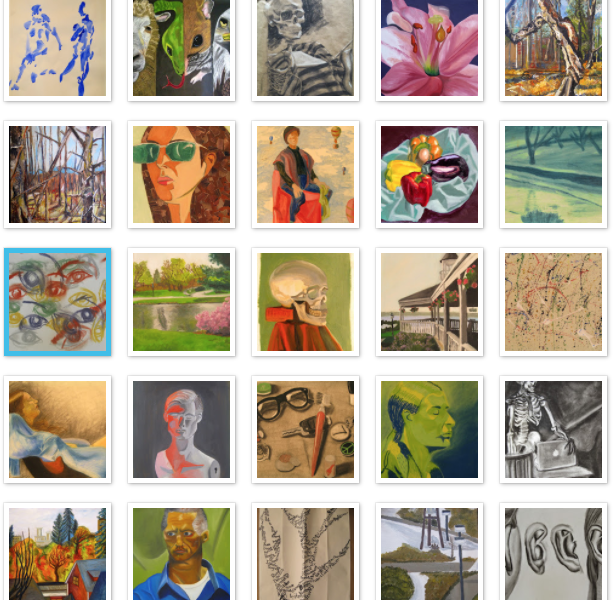 The Emmanuel d'Alzon Library first floor: students sit at the tables studying their math, physics, biology; empty walls surround them. They are unaware that those same walls were once home to the art of the talented students and faculty that came before them. This could be the future of Assumption College, a school founded in the liberal arts. Announced at academic council last Tuesday, the recommendations for budget cuts that will be presented to the trustees later this month include 20 percent of the target figure for saving coming from the art, music and theatre department. This would mean that the department would go from having eight full time positions to five full time positions. Students declared in studio art, art history and music would be allowed to finish their degrees, but eventually the majors and minors would simply fade away. For studio art, first level courses for drawing and painting would continue being taught for the core, but the fate of advanced workshop remains unknown.
This is a huge shock for students in the department, who came to this college anticipating that their degrees would actually mean something when they graduated. At least 12 students from the department went to the Student Government Association (SGA) meeting last Sunday to voice their concerns. Sources say this was the largest student turnout that SGA has ever seen. Sophomore Dana Mendes, a secondary education and visual arts major made a point at the meeting that the school seems to care more about money than the mission that they preach to us on the bells outside the chapel. She said, "If that's the case, then take down 'community, contemplation, longing for God, vocation and mission to serve' and replace it with 'money.' It's art that will allow us to wake up every morning and realize that it's not just a job we're going to, but our vocation, our passion and our calling."
Liberal arts schools give students like us a chance to practice our passion in art, while also being able to learn and grow in other subject areas besides art. If the art department is cut, this will ensure that the students that come after us will not be able to experience this same type of education. Maybe Assumption will get more students by adding pre-professional programs, we don't really know. But by cutting the art, music and theatre department, they are violating their own mission and guaranteeing there will be no more students like us. When I asked Hope Sutton, a junior graphic design major and art history minor, she said, "Denying majors and minors in the arts is pushing aside a key component to the Catholic faith. There are a lot of us in these majors right now who are confused and scared. We've been told we'll be able to finish here, but by gutting our department, the college is stripping away the opportunity for higher level courses, networking, and firing mentors who have guided us since our first years."
As majors and minors in the art, music and theatre department we feel that our voices don't matter to those making the cuts. Some may think this is an easy cut to make because we are already such a small department. But we aren't students in this department for the money or jobs we might get when we graduate, we are students in this department because it is our passion. We might be the minority, but we are possibly the most passionate about what we do. It is our professors who taught us that passion. It is that passion that Assumption claims to care so much about, and claims to be teaching their students. Any artist would tell you that art is more than just technique and skill. It's more than just drawing and painting. It's what our drawings, paintings, collages and designs say that matter. It's the feeling and message we put into them. It is this passion that will lead us to not just sit back as our department is tossed away into oblivion, put on the shelf of the Emmanuel d'Alzon Library as a disposable part of Assumption College history. It's not our decision, and we can't guarantee that this won't happen. But what we can guarantee is that we won't be quiet about it.
Celia Smith, a junior, studies English and studio art. She is a staff writer for Le Provocateur.
4 comments