Trump Administration scales back on Obama-era immigration policy
---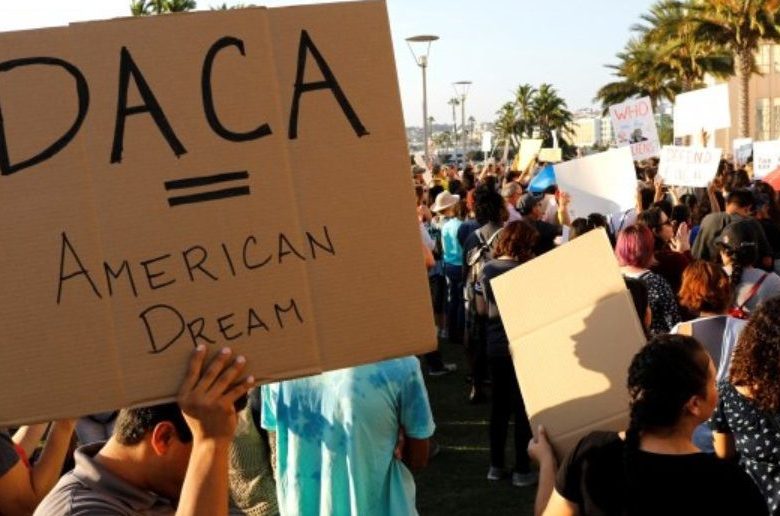 After months of speculation and uncertainty, Attorney General, Jeff Sessions, declared on September 5 that Deferred Action for Child Arrivals (DACA) would be phased out by March 2018. In a statement released by the Department of Justice, the Attorney General explained that the decision was made out of concern for the wellbeing of the American people and the "integrity of the Constitution." Sessions reasoned that President Obama and his administration had overstepped their authority in enacting an immigration policy without the expressed approval of Congress and that the program, "denied jobs to hundreds of thousands of Americans by allowing those same jobs to go to illegal aliens."
Originally established in 2012 by President Obama, DACA was meant to provide children who illegally entered the country with their parents the ability to temporarily avoid deportation by applying for two-year, renewable permits. Eligible individuals had to meet certain criteria such as entering the US under the age of 16, before 2007, possessing no criminal background/history and pursuing an education, job or career in the military. The bill was inspired by the DREAM Act, legislation that was first proposed in 2001 to protect the children of undocumented immigrants, and in the past five years since DACA's installment over 800,000 individuals ("DREAMers") have successfully applied for the program.
Plans to end DACA have sparked much criticism, protests, and lawsuits against the Trump administration. The University of California, headed by Janet Napolitano, was the first university in the country to file a legal suit against the White House. The University's actions were not entirely surprising as Napolitano was the acting Homeland Security secretary when the bill was first created and has been a strong advocate for the "DREAMers." In defense of her decision, Napolitano exclaimed that "It is imperative… that we stand up for these vital members of the UC Community. They represent the best of who we are – hardworking, resilient and motivated high achievers."
While many more have called out in support of DACA in the days following the decision, the fate of the program will ultimately be determined by Congress. The Trump Administration has authorized a six-month period for lawmakers to find an alternative, one that could undoubtedly enforce stricter immigration guidelines, but so far lawmakers' responses have not been unanimously clear. For the 800,000 "DREAMers" who have lived within America's borders and have benefitted from the program, Congress' actions in the coming months will be critical in deciding whether they will be able to stay in a country they have called home or be sent away to one that could be far less familiar.
Jacqueline Ryan, a junior, studies environmental studies. She is a staff writer for Le Provocateur.
0 comments