MisterWives is a Band to watch
---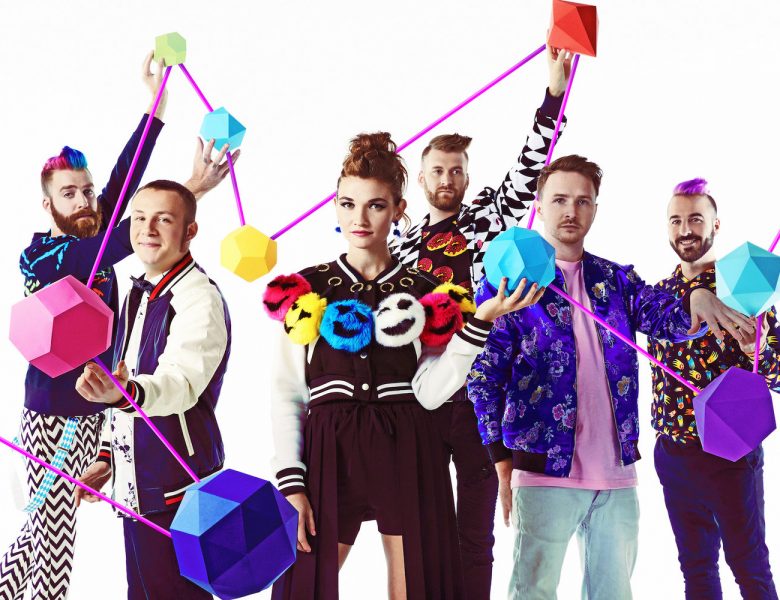 Looking for a new, upcoming band to follow? Looking for one with an energetic singer, talented instrumentalists and an indie pop style? Well look no further that the band, MisterWives. It all started when lead singer, Mandy Lee, was looking for an '80s cover band for her birthday party. Lee paired up with bass guitarist William Hehir, percussionist Etienne Bowler, guitarist Marc Campbell, multi-instrumentalist Jesse Blum, and saxophonist Mike Murphy in hopes to create her own group. With that, MisterWives was born.
Based in New York City, MisterWives formed in 2012 and performed their first show in February of 2013. From this point on, the indie pop, alternative dance group took off. They signed with Photo Finish Records and began touring and creating more music.
MisterWives released their EP Reflections in 2014, followed by another album titled, Our Own House. With Reflections included, their first debut album rose to popularity, bringing other hits such as "Vagabond" and "Imagination Infatuation." With the release of this album, they began touring, starting with their Scrapbook Tour. MisterWives also toured with other popular music groups such as Twenty One Pilots and American Authors. They also began performing at music festivals, such as Lollapalooza and Boston Calling.
In early 2017, MisterWives announced they would be touring alongside Saint Motel and Panic! At The Disco on the Death of a Bachelor Tour, which largely added to their popularity. The DCU Center in Worcester being one of their stops, they toured from February to April of 2017. Having personally attended the show, MisterWives brought a type of excitement and energy to the crowd that I have seen only on a few occasions. With such unique sound and colorful stage setup, MisterWives had everyone on their feet as they encouraged everyone to sing along.
In May of 2017, MisterWives released their newest album, Connect the Dots. Hits off this album include "Machine," "Oh Love" and "Coloring Outside the Lines." To add to the excitement, they kicked off their Band Camp tour that summer, from June to July. As of September of 2017, they announced their Connect The Dots Tour, with openers Vinyl Theater and Smallpools. If you are looking to experience MisterWives for yourself, join them on Friday, October 20 at the House of Blues in Boston for the Connect The Dots Tour; it should be a great show.
Katarina Lewcsyk, a senior, studies graphic design. She is a staff writer for Le Provocateur.
3 comments