Saving the art department: Experiences that make an impact for Assumption students
---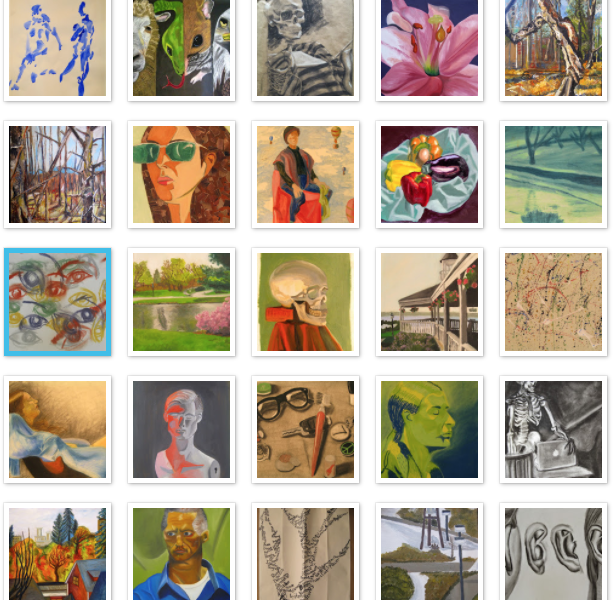 I'm not an art student. Of course, you could argue that we're all art students, being students at a liberal arts college, but that's a different article. I'm just someone who loves and believes in art, so I am obviously upset at the rumored budget cuts Assumption is making.
My personal experience with the art department is a total of four classes, but these four classes have shaped my college experience almost as much as my major-specific classes.
My first year, I enrolled in the Tagaste program Making the Media. We took Intro to Composition with Professor DiBiasio and Graphic Design I with Professor Glushien. Graphic Design was different than any class I'd ever taken, and an excellent introduction into college-level expectations. The first project we worked on got my attention because we were designing a book cover. This was probably my favorite assignment of the semester, even though it was my least technically impressive. I got to combine something I loved, reading, with something new I was learning. This, I think, is what framed the way I look at my college experience: connect the lesson to what you love.
Second semester for Tagaste was Photography I. That, to me, was less exciting, but I was still able to connect it to what I love by taking pictures of what I thought was beautiful and meaningful. So it worked out. That was the last "art" class I took.
Also second semester of my first year, I took my very first art history class in the form of Art and Politics with Professors Geddert and Gearhart. I loved this class. First of all, they were two subjects I never would have put together, so that was exciting. Second, I find art history ridiculously interesting, and Professor Gearhart was so passionate about the works we talked about, so it was my favorite class of the semester and one of the best I've taken.
That brings me to my last experience with the art department, Spring 2016 in Rome, Italy. Professor Gearhart was there with us and taught us a class on the Baroque. I firmly believe that I would not have had as amazing an experience as I did if we didn't have that class. I would not have learned nearly as much, and I would not have seen anywhere close to as much of the city as I did. On site visits, Professor Gearhart took us to museums, churches and villas that had beautiful works of art in any and every medium that told the story of the city we were living in. Even in the other cities we visited on our excursion weekends, we went to whatever museums and churches we could, to talk about possible influences and connections to the Baroque. We created a Facebook page to post pictures anytime we spotted something we thought was a product of the era we were studying. The page was filled with pictures from all around Europe, because wherever we went, we were looking out for the Baroque. This not only let us build an excellent class discussion, but let us build a relationship as more than just a class.
The Art Department is important. The classes allow students to connect with their academics in a way that gets to the more emotional aspect of what it is they're studying. Technical art classes let students explore talents they want to develop and allows them express themselves at a time in their lives when it's so important to find a sense of self. Art history and other classes of the like add another level to the world we think we know. My personal experience with the Art Department here at Assumption has been an incomparable part of my life as a greyhound, and it breaks my heart to think it might be lost.
Julia Stevens, a senior, studies English and secondary education. She is a copy editor for Le Provocateur.
0 comments