Assumption's first Fresh Check Day
---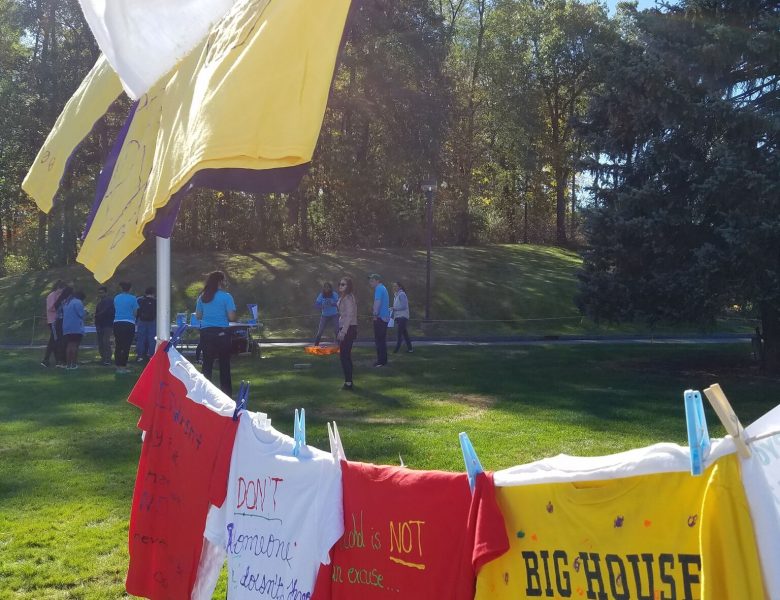 Peers Advocating for the Wellness of Students (PAWS) hosted the first Fresh Check Day at Assumption on Friday, October 20. For those who don't know, Fresh Check Day is a mental health wellness fair started by the Jordan Porco Foundation. Jordan Porco was a student at St. Michael's College who struggled with depression and committed suicide. After his death, his family started a foundation to raise awareness and to break the sigma around mental health. To this day, hundreds of colleges across the nation bring Fresh Check Day to their campuses for a positive event to give students a chance to destress from their school work.
I was lucky enough to work closely with many clubs across campus to make the first Fresh Check Day at Assumption as successful as possible. It was great that all the clubs who participated agreed to collaborate to help me send the message to break the stigma.
SGA and the Human Services Club worked hard at the registration table while CAB provided amazing apple cider donuts, wings from Wings over Worcester and great music. Assumption Disability Awareness Promotion Team (ADAPT), African Latina Asian and Native American Association (ALANA), AC Recreation, SAAC, PAWS, AC Allies, the Student Development Counseling Center (SDCC), Pathways for Change and Campus Ministry all worked hard to create fun activities for the booths they hosted during the event.
Since this was the first time Assumption has had Fresh Check Day on campus, students did not know what to expect from this event. The most popular "booth" throughout the day was the baby barn animals that students got to hold and play with. There were bunnies, a baby goat, chickens and a pig.
PAWS's vice president, Aishea Henry, loved to see the student body come out and support our event. "It was a great event, it was nice to wait to take a break from midterms, the events were great and the weather was even better," Henry said. She was right, the weather couldn't have been better; it was a beautiful, sunny day, which was perfect for an outside event. Students came before and after class to relax and learn more about the myths and facts about mental wellness. I cannot thank the Assumption community enough for making the first Fresh Check Day as amazing as it was and I hope this will become an annual tradition at Assumption.
Megan Harrington, a senior, studies marketing. She is a staff writer for Le Provocateur.
0 comments