Jazz Band performs in new auditorium
---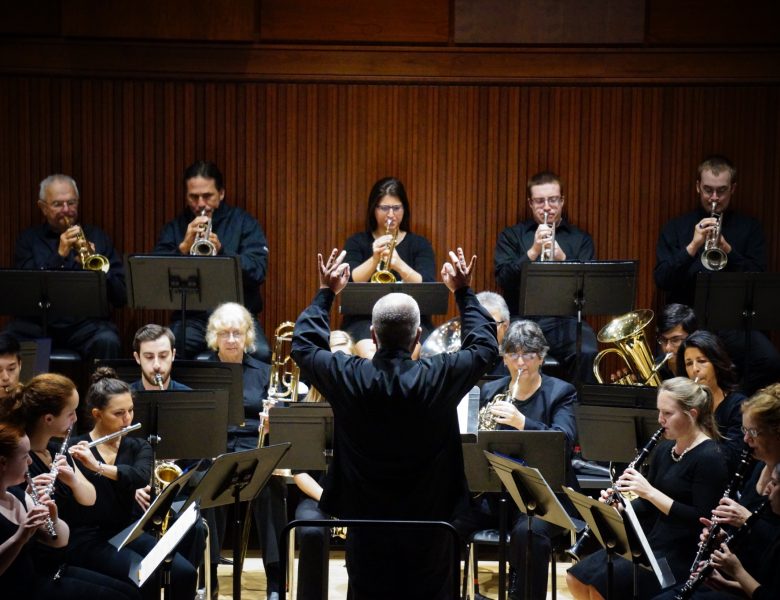 The Tsotsis Family Academic Center's brand-new auditorium was filled with rhythmic melodies as the Assumption College Jazz Ensemble played its fall concert there for the first time on October 22. The ensemble began with a smooth rhythmic intro of Things Ain't What They Used to Be by Mercer Ellington. The music then moved from the steady tempo to an upbeat rhythm of 53 measures, The Opener by Carl Strommen. They continued with faster tempo jazz tunes like Brass Machine by Mark Taylor and Cape Run by Ken Mamayek. They did not stray from Frank Sinatra either, playing his hit Best is Yet to Come.
David Jost is the director of the Jazz Ensemble, who also played the baritone saxophone throughout the show. In the past, the Jazz Band has performed in Charlie's, Hagan Center Hall, or smaller venues for their musical showcases. The new auditorium is a breath of fresh air for many of the members, who appreciate having a set room to rehearse in and a stage across the hallway. Jost expressed his gratefulness towards the auditorium, their new home. "We thought that Things Ain't What They Used to Be was appropriate because, to be in here, it is certainly not what it used to be."
The ensemble consisted of a variety of guitarists, percussionists, trombonists, trumpeters, saxophonists, vocalists, string bassists and pianists. As Jost put it, it was the first time that they were able to perform with a full ensemble.
Maia Campbell, who has been involved in Jazz Band for four years, performed as a vocalist for the songs Orange Colored Sky and Do Nothing 'Til You Hear from Me. Campbell, a senior, has had an avid passion for jazz since an early age, explaining, "Jazz is kind of like a rock for me and my family. It's always something that cheers me up and has brought me closer to my brothers." Her two brothers, Conway and Cameron, are currently involved in the Jazz Band with her.
The group closed with a familiar classic piece, The Pink Panther by Henry Mancini. The auditorium erupted with a standing ovation when the show was finished. John Killian served on the trombone throughout the show followed by vocals for Don't Get Around Much More and Best is Yet to Come. He expressed his love for the effect jazz has on people, claiming, "The group of people who play in the band have so much energy and we build so well off of each other [through the tunes]. Every time we are done with rehearsal, I seem to have more energy than when we started." The Jazz Band's next performance will take place at the beginning of December.
Lauren Fitzgerald, a junior, studies English. She is a copy editor for Le Provocateur.
6 comments