Netflix promises 80 original movies in 2018
---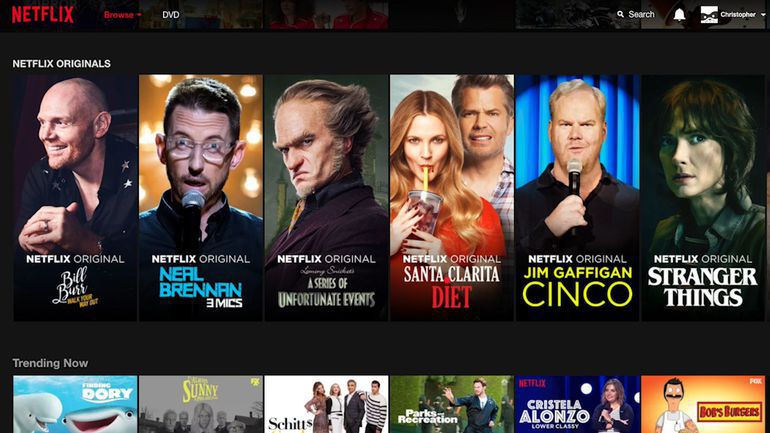 The world's choice binge-watching site, Netflix, has announced that they will be releasing 80 original movies in 2018. For years, the company has been carving its place as the modern-day "Blockbuster," the host for endless interrupted streaming of television and film content. But this new information, 80 new films, is huge in terms of what it may mean for today's film industry. For any studio to release this many quality productions in a year, is impressive. For Netflix, a brand recognized primarily as an online site rather than traditional studio, this statement is even more alarming.
To compare the streaming site to other big name studios, In 2016, Buena Vista released just 13 films, Fox, 16, Warner Bros, 23 and Sony/Columbia, 22. According to Huffington Post, "Netflix is looking to release more than 10 percent of all films made in 2018."
While the project may seem ambitious, Netflix is by no means a newcomer in terms of successfully curating original content. In 2013, the company quickly gained status for its hit series Orange is the New Blackand House of Cards. Since then, both shows have gone on to win Emmy awards and the company has since received seven Emmy's, four Golden Globes and a number of other accolades for titles like The Crown, Making a Murderer and Stranger Things.
Netflix's success in the film industry has been both embraced and criticized in Hollywood. Big name stars have flocked to the brand for more engaging and trendy projects. Two of the 80 movies to be released next year involve celebrity icons like Will Smith, who is set to star in Bright, and Martin Scorsese, the director of the yet-to-be-released Irishman. For other talent, the allure of an Oscar Nomination has made them reluctant to completely convert to making flicks for the streaming site.
In order to be considered by the Academy of Motion Picture Arts and Sciences, the movie must be debuted in a theater. This has been problematic for Netflix, a company with a profit wholly based on its means of distribution: online. For this reason, Netflix CEO Reed Hastings, for years, rejected the idea of releasing films in theaters; but now he's found a loophole.
According to the Wall street Journal, Netflix and Ipic entertainment have recently agreed to screen movies in theaters and online simultaneously, a "day-and-date release." It seems doubtful that a Netflix theater presence will get viewers to trade their couch for an overpriced ticket to the movie debut, but who knows? Either way, for Netflix and its movie production stars and staff, the plan seems like a win-win.
As Netflix begins to unleash its new content, devoted binge-watchers can only hope that the production quality matches the quantity. Netflix chief content officer, Ted Sarandos, has shared that the eight billion dollar budget it has set aside is going towards films ranging anywhere "from the million-dollar Sundance hit, all the way up to something on a much larger scale." And based on past Netflix originals, the variety in terms of content genre seems promising too. Until 2018, we can only sit in chill anticipation for the day when Netflix becomes well, a lot more Netflix.
Katelyn Merrigan, a senior, studies English, marketing and graphic design. She is the Online editor of  Le Provocateur.
1 comment