Sometimes the journey is the destination
---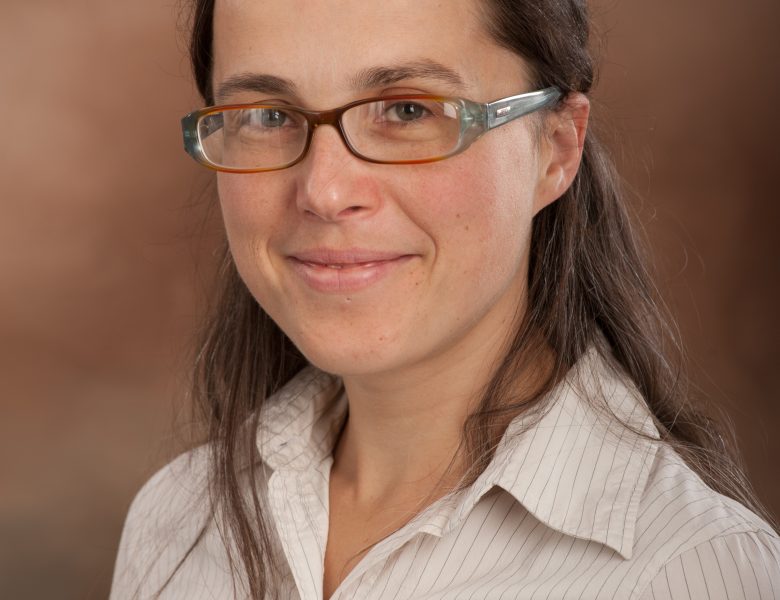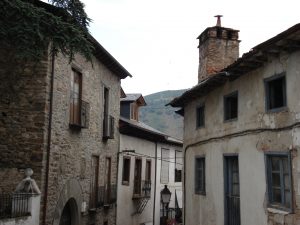 Sometimes the journey can be the destination.
This is a shout-out to all who are struggling with the transition to college life, figuring out how to meet the various new challenges or even feel overwhelmed to a point of paralysis. You are not alone.
In all honesty, my college experience was actually pretty smooth. On the other hand, starting grad school was like hitting a brick wall. One reason was that I moved to a new country – one that was full of strange new rules and strict societal norms. At twenty years of age I suddenly wasn't old enough to drink. I was denied entry to a cinema to see The Aristocrats, a movie where celebrities tell the same dirty joke over and over. It was a full-on culture shock. The other reason was pretty basic – I had left my friends and family behind and was trying to build a new life from scratch. Everyone spoke a language I had not yet mastered, everyone but me had cars and phones and places to go – and pretty soon Cleveland, Ohio felt like the loneliest place on Earth.
To cope, I immersed myself in school work and research, and eventually made new friends, some of whom last to this day. I pushed through but it was very, very rough at times, as I struggled to navigate the new environment, relationships and expectations. After two years I defended my thesis and graduated, and got accepted into a PhD program at UConn – an offer I couldn't refuse even though I'd looked forward to returning home and resuming my "old life." I was going to fight the battle all over again, this time signing up for five years, and I wasn't sure I could do it. I had a summer to think about it. So I went to Spain.
I don't know what exactly I wanted from the Camino. I didn't have a lot of money, could barely speak Castellano enough to ask for directions, but when I got off the bus in Pamplona I knew I only had to find the first shell-shaped mark and then just follow the trail to its end. The priest at the archdiocese gave me my credencial – a little booklet to collect stamps in to be an "official" pilgrim – and some sound advice: To start the Camino, just take the first step.
If you've never heard of Camino de Santiago, it's a 500-ish mile pilgrimage across the northern part of Spain. It starts in the Pyrenees, winds through the provinces of Navarra (where I started), La Rioja, Castilla y Leon and ends in Galicia in the city of Santiago de Compostela. If you want to go further, you can hike all the way to the Atlantic coast to Finisterre and Muxia, where the apostle St. James is said to have landed. Traditionally, one walks the well-marked trail from town to town, stopping as needed for food and rest. Every so often, there will be an albergue – a simple refuge for pilgrims to spend the night for a nominal fee. You show your credencial to the hospitalero, they check it and stamp it, and if yourcredencial shows you have been making daily progress, you are entitled to spend the night in the albergue. You'll eat, go to bed, rise at dawn and continue your journey. It's a physical challenge with plenty of time to reflect on life – just what I needed in the summer of 2006.
Though medieval and Catholic in origin, today the Camino is traveled by all sorts of people for all sorts of reasons. I trekked along folks who walked to give thanks for defeating an illness or addiction. Others were in it to experience the Spanish culture and history. Others didn't reveal more than "I made a promise." Others even did it on a dare. Averaging nearly fifty daily kilometers, I rarely spent more than one day in the company of the same people, which made for diverse conversations over my three weeks on the road. With Amos from Israel and Grzegorz from Poland, we discussed the pros and cons of growing poppies on a large scale. With Molly from Arizona, we mercilessly criticized the actions of George W Bush after Hurricane Katrina. Daniel from Italy shared stories about the Vatican's Swiss Guard and Richard from Quebec knew all about finding one's inner child. And when you get to the albergue at the end of a blistering day, you sit to dine with newfound friends from Asia, South America and all over Europe, someone pulls out a guitar and the question arises: what song might all these people, brought together by a centuries-old Catholic tradition, have in common?*
Besides the conversations, there was also silence. Some days I would walk completely alone, and sometimes I would just sleep on the ground wherever nightfall happened to catch me that day. After the St. James festivities in Santiago and the coastal fun of Finisterre, I hitchhiked the Camino backwards and hiked across the Andorran Pyrenees, much of the time alone in my thoughts. It was not a bad kind of solitude, as there was always a lot to ponder, process, reflect. Sometimes I would stop in a church, but in case you're wondering, this is not a story of finding that kind of faith. The Camino, however, revived my faith in humanity and brought a solid sense of my own worth. At that time, as I was gearing up to start the next big thing in my life, this was a badly needed morale boost. Not that everything was always peachy on the trip – on one occasion an old gas station cashier offered me money in exchange for sex; another time, the truck driver that gave me a lift smoked so much weed I wondered if it's safer to jump out of the moving truck than to stay in it. As all of life, the Camino has its ups and downs. But the overwhelming feeling was that there is good in the world and there is good in people and sometimes you just have to do some legwork to find it.
I don't want to finish on such a cliché though. Walking the walk didn't solve all my problems, and GradSchool 2.0 still turned out to be really flippin' hard. But I did feel more ready than before to meet the challenges of the PhD and to this day I sometimes think: I once walked all afternoon in 100+ F with no water or shelter in sight. Whatever the next battle is, bring it.
* Whiskey in the Jar, turns out. Not the Metallica version.
Karolina Fucikova is a natural sciences professor at Assumption College. She is a staff writer for Le Provocateur.
0 comments