3 destress tips to get you through finals
---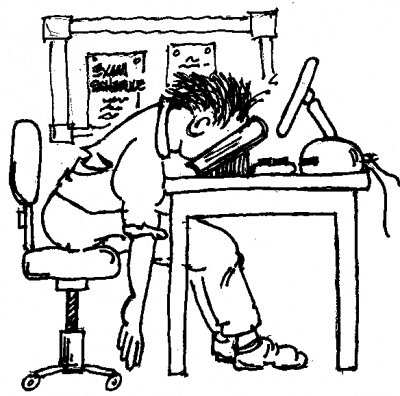 We've officially hit mid-November. Congrats on making it this far. Now comes the hard part: finals.
Finals week is always daunting, whether you're a first-year or a senior. You never know what to expect on a test; your professor assigns a huge paper; you have to complete a big presentation and not read off the slides. This week is always difficult because we often don't know what to expect out of it. It's a time of high stress and running around campus between Dunkin' Donuts, the library and your exam classroom.
And yes, it's a few weeks away, but trust me, your thoughts are going to be turning to finals very, very soon.
The important thing to remember if you're getting anxiety about the week is to relax and remember to breathe. Easier said than done, right? Here are a few tips to help you relax and hopefully minimize the stress of finals week.
Remember to take time for yourself.
Yes, finals in five courses is a lot to handle, and you're going to want as much study time as you can get. However, you don't want to burn yourself out before finals week is over. When you a study break, try watching and episode of a show on Netflix or go to Charlie's with your friends for a little bit. It doesn't really matter what you do as long as you get yourself away from your books and notes for a while.
Separate yourself from your phone.
Let's face it: your phone is probably the most distracting thing on the planet. You either need to have the self-control not to be on it during your entire study session or find an alternative method of ignoring it. If you feel tempted to use it when you know you can't afford to waste time on it, put your phone across the room. If even that is too tempting for you, ask a friend or roommate to hold onto it for a bit.
Have a study group.
 Some people are great at studying on their own, while others procrastinate and put it off to the extreme. A way to combat this is to get a few friends together and just study together. Although this might seem like it could be counter-productive, with everyone studying at the same time, you may find it easier to stay focused on what you need to get done.
Rebecca Galib, a senior, studies English and music. She is the Assistant Editor-in-Chief of Le Provocateur.
0 comments