First African bobsled team at Olympics
---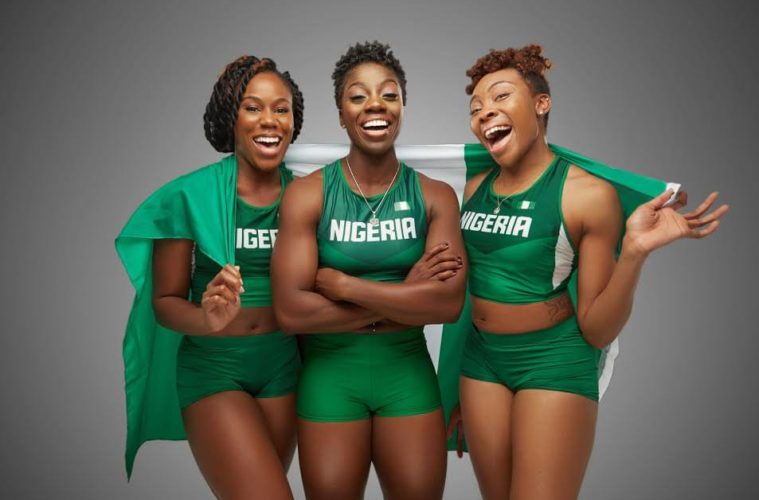 The Olympics never fail to be one of the most anticipated events around the world. The 2018 Winter Olympics are no exception. However, three women from Nigeria have shown that this year's Olympics will be one to remember, even before the games begin.
The first African bobsled team will compete in the 2018 Winter Olympics. Team leader and driver Seun Adigun and team members Akuoma Omeoga and Ngozi Onwumere are the first Nigerians to compete in the Winter Olympics.
The road to becoming an official Olympic team wasn't an easy journey. Adigun built her first wooden training sled in a garage in Texas. The women began their career as track and field athletes and essentially started from scratch to learn the sport. In December 2016, they had to build a national bobsled federation because one had not existed in Nigeria before. Naturally, the team needed to fund themselves to participate in the Olympics and establish themselves; their GoFundMe page reached $75,000 in donations. They're now a part of "Team Visa," three members of a team consisting of 400 athletes in the Olympics and Paralympics sponsored by the Visa corporation.
The team's participation in the Olympics echoes the 30th anniversary of the Jamaican bobsled team's competing in the 1988 Winter Olympics.
Adigun said, "To be compared to a team who 30 years later are still being celebrated for something legendary is amazing. If we can leave that type of legacy or have that type of impression on others, then we've really done something special as well."
The women have since made an appearance on The Ellen Show and have received support from tennis star Serena Williams.
Regardless of the opportunity to win a medal, the team is simply happy to be making history for Nigeria and to be an inspiration for people.
Adigun said, "To bring a gift for people to know that resilience is something that you can actually live to achieve, and that the fear of the unknown doesn't need to be something that limits your ability to thrive in life…Those qualities will be important for everybody to be able to take in."
The bobsleigh portion of the Winter Olympics will begin on February 18 and continue through February 25 in PyeongChang, South Korea.
Rebecca Galib, a senior, studies English and music. She is the Assistant Editor-in-Chief of Le Provocateur.
0 comments