The sensational ascendancy of Cardi B
---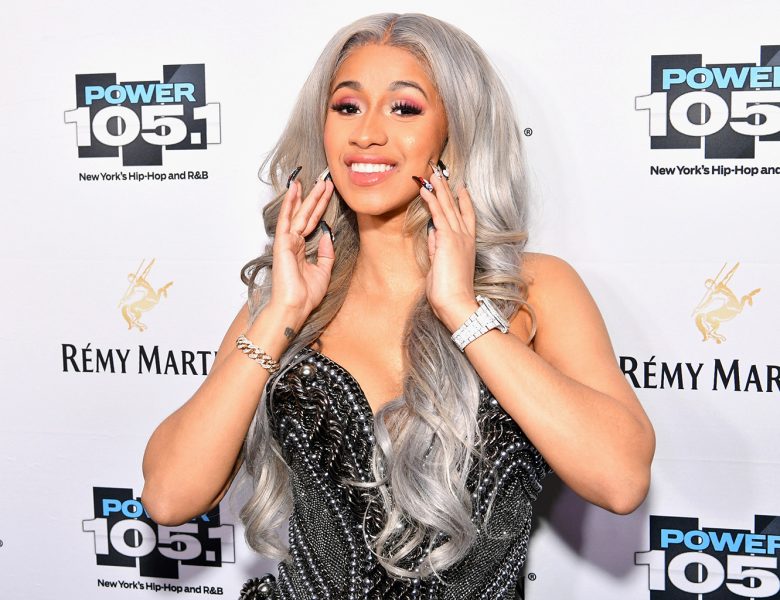 She is the rapper making headlines through every news outlet in the entertainment world. She has garnered a number of strong accolades within her past year in the music industry; and granted, she has yet to release her debut album.
With the strong delivery of former female MCs live Eve and the prowling sexuality upheld by predecessors Lil Kim and Foxy Brown, Cardi B is the Hispanic rapper taking the music world by storm. Not only has she received accolades as a performer and figurehead, she has received some of the highest honors by music's greatest artists dating back to the 1960s.
Cardi B did not even get her start in the music industry. She first gained recognition through her Instagram page then was added to VH1's famous reality show, Love and Hip/Hop: New York in 2015. The Bronx native had never written any music before joining the show but she decided to try her hand at crafting raps.
In March 2016 Cardi B released her first mixtape entitled Gangsta B**** Music, Vol 1 Cardi B racked up a few notable singles, including her debut single, "Boom Boom," with rapper Shaggy.
The now rapper released her second mixtape, Gangsta B**** Music, Vol 2, in 2017. That same year she signed a record deal with Atlantic Records and put out her first single, which has been dubbed by many as the rap song of the summer, "Bodak Yellow" in June.
Everyone in the music world was shocked by Cardi's first ever entry on the Billboard Charts. The song was not only an off the path, heavy trap record that featured a strong female MC, it also went straight to number one on the Billboard Hot 100 and stayed there for six straight weeks; not bad for a former social media queen and VH1 star.
From there Cardi B's fame skyrocketed into her groundbreaking career that has taken root not even a full year after her first mix tape release. Since her release of "Bodak Yellow," Cardi has become the third music act in the history of the Billboard Charts to place her first three entries within the top ten simultaneously. The Beatles first completed this feat in the 1960s and then by singer, Ashanti in the early 2000s. Cardi B is also the first rapper to complete the accomplishment.
Cardi B also set a row of accolades on the Hot R&B/Hip-Hop songs chart. With the latest addition the remixed track with Bruno Mars, "Finesse," Cardi B became the third act to achieve five out of the top ten Hot R&B/Hip-Hop songs on Billboard simultaneously. She is also the first woman to do so, edging out former front-runner Beyoncé, and is tied with fellow rappers Drake and Kendrick Lamar, who have also accomplished the feat. Cardi B is also the first artist to complete this with her first five Billboard entries and the first female rapper to achieve this success since 1998 when Lauryn Hill topped the chart. Her other songs currently holding Cardi within the top ten include G-Eazy's "No Limit," "Motorsport," with Migos and Nicki Minaj, and her own single, "Bartier Cardi."
Wondering about her first entry? It is still holding on the number ten spot seven months after its initial release.
What's next for Cardi? Hopefully she has been putting in work on her debut album. The music world will definitely be watching and waiting to see what Bronx's next Queen of Rap has to say.
David Cifarelli, a junior, studies English and Italian studies. He is a staff writer for Le Provocateur.
0 comments