The return of Vine
---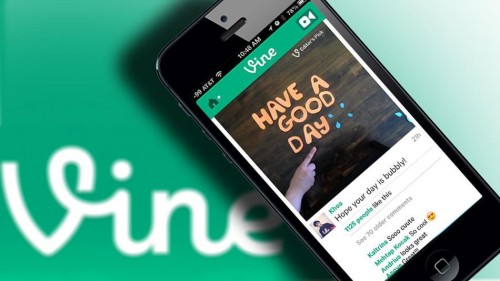 Vine's back. Well, kind of. On Nov. 30, 2017 Vine creator Dom Hofmann announced on Twitter that the second coming of Vine was on its way.
"I'm going to work on a follow-up to Vine. I've been feeling it myself for some time and have seen a lot of tweets, dms, etc…. I'm funding it myself as an outside project, so it doesn't interfere with the (quite exciting) work we're doing at the company, which is my first priority… nothing else to share yet, but more as it develops," read a series of three tweets shared by the founder of the looping six- second video-sharing app.
Vine was, as stated above, an app that gave its users a way to share short videos, up to six seconds, which would continuously play in a loop. The app was founded in 2012 and was quickly acquired by Twitter. Not long after its release on the iOS App Store in Jan. 2013, Vine was the most downloaded app in the App Store.
Despite its popularity, Vine wasn't turning a sufficient profit and parent company Twitter announced on Oct. 27, 2016 that the Vine app was being discontinued. Vine officially shut down in Jan. 2017, just shy of its five year anniversary.
It was transformed into the Vine Camera app, where users could record Vine-style videos; they could only be saved to the user's camera roll or shared on Twitter.
Many of the looping videos resurfaced on sites like YouTube and Twitter where compilations of popular videos rack up millions of views as well.
V2, the official name of the Vine follow-up, is going to be quite similar to the original. Videos can range in length from two to six and a half seconds and will play in the same looping fashion. Hofmann has made it clear, however that it's not "Vine 2" and is not associated with Twitter-owned Vine in any way.
Late December 2017 and early January 2018 saw more of V2 take shape. Updates such as user forums, community guidelines, sneak peaks at image capture demos and more have been shared on Hofmann's personal Twitter account @dhof.
On Feb. 1, the V2 app's Twitter account, @v2app, shared that the app is "targeting app launch this summer."
Maire Guinee, a senior, studies English and Spanish. She is a staff writer for Le Provocateur.
0 comments