All hail Wakanda—and Kendrick Lamar's Black Panther soundtrack
---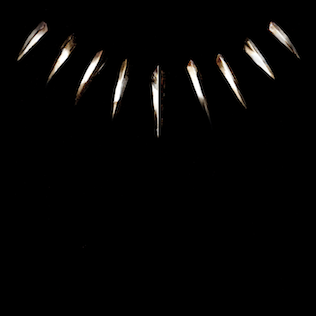 Long-standing Black Lives Matter activist, fluid songwrit- er and heavy-hitting rapper Kendrick Lamar now can add soundtrack producer to his resume. The Compton, Calif. native has been making waves throughout his career since his debut within the last decade. Lamar's most recent claim to fame is the crafting of Black Panther: The Album.
Marvel's Black Panther debuted atop the Box Office this past week. The movie is the first collaborative effort between a Walt Disney sub- sidiary and a community of African American musicians. Marvel Comics first in- troduced the story of Black Panther back in 1966. The main protagonist, T'Challa, is king of a fictional and futuristic society known as Wakanda.
By night T'Challa doubles as Black Panther – an Afrosuper- hero who strives to keep his people out of harms way.
Fifty years later, Black Pan- ther made his big screen debut in Marvel's Captain America: Civil War. Now the hero gets the limelight all to himself in the first ever black super hero movie, starring Chadwick Boseman.
A groundbreaking film deserves a groundbreaking soundtrack, and what better artist's abilities to enlist than those of Lamar. The rapper has been riding high on the subliminal success of his latest album, DAMN., and takes on this next endeavor with his politically charged mindset, poetic lyrics and an ensemble of hip-hop and R&B's most currently renowned and up- and-coming artists.
Black Panther: The Album is a provocative experimentation of sounds, speeches and sub- ject matter. Each song checks a specific box of functionality and purpose.
The soundtrack opens with Lamar bringing his audience directly to the fictional world of Wakanda as he takes on the role of T'Challa. On, "Black Panther," he calls the people to action and reinforces the potency of the power to make a change.
The first lead single off the album, "All the Stars," is a collaborative effort between Lamar and up-and-coming R&B artist, SZA. The song talks about the tainted side of love, issues of confronta- tion and looking to find the answers to one's desires. In the song, Lamar seems to be targeting political figures for not confronting issues and being truthful to the sufferers of the issue. "Confrontation ain't nothing new to me. You can bring a bullet, bring a sword, bring a morgue but you can't bring the truth to me."
In addition, the rapper ques- tions the roles of those in high power. "Oh are you important? You the moral to the story? You endorsing?"
The second lead single is also a collaboration between the soundtrack's co-producer and R&B artist, The Weeknd. "Pray for Me" is a war-ready anthem that has the narrator caught in a battle being fought on a num- ber of fronts. "I fight the world, I fight you, I fight myself, I fight God, just tell me how many burdens left I fight pain and hurricanes." The song is ac- tively seeking an answer to the question as to whom will pray for the narrator as he encoun- ters all of his struggles.
Other highlights on the soundtrack include the tracks "Paramedic" and "Bloody Waters" which feature verses from multiple underground rappers. The songs bring at- tention to the effects of inner city violence as told through multiple eyewitness accounts. Meanwhile the unapologetic anthem "I Am," sung by Jorjia Smith, talks about maintain- ing self-confidence. "I been out here trying to see my home- coming, and of course some- body is always gonna say some- thing. Try and shoot me down for voicing my own opinion, triggering a part of me that's always been indifferent."
Black Panther and Black Panther: The Album both touch upon a number of key themes. Ultimately, three major themes are presented through both the film and soundtrack: what it means to be black, what it means to be African and what it means to be a citizen of the world.
Whether in the futuristic society of Wakanda or 21st cen- tury America, African Ameri- cans face a number of ob- stacles toward receiving their proper identification. Perhaps both this film and soundtrack will educate the public about African American lives and of- fer suggestions as to how other races interact with those that are mistreated. As a result, everyone who bears witness to these mediums will learn what it truly means to be a citizen of the world.
David Cifarelli, a junior, stud- ies English and Italian stud- ies. He is a staff writer for Le Provocateur.
6 comments