Stephen Black: The Leading Opponent
---
Joe Letizio Arts and En­ter­tain­ment ed­i­tor 
Getting to live in Singapore was also a very unique experience. As he always wanted to live and work in Asia after I graduated, so this opportunity was a dream come true.
– STEPHEN BLACK –
Ryukyu Golden Kings: 
The Ryukyu Golden Kings are a professional basketball team in Japan's top professional basketball league (B.LEAGUE). Mr. Black worked two stints with the Kings, as a team management intern and as a front office intern. Both of these experiences allowed him to see firsthand the basketball operations side of a professional team, as well as the executive aspect of management. In addition to this, he was also able to work in a bilingual environment that enabled him to communicate with all the staff, players and fans. 
O-League: 
The O-League was his first taste of what the sport industry entailed and was the beginning of his journey in sports. The league was a semi-professional basketball league in Okinawa, Japan, and consisted of both Japanese and American players. Mr. Black originally started off as a statistician for the league. In this role, he was tasked with attending all the games and incorporating new data analytics methods into the league stats. After having success in this role, he was promoted to one of the league managers. As a league manager, Stephen facilitated all league operations and helped translate between the Japanese and American basketball teams. 
J.LEAGUE: 
His internship with the J.LEAGUE was the first position he held as a Sport Management student. During this time, he was an International Relations Department Intern and worked in the heart of Tokyo. Much of his work consisted of conducting research on different soccer and sport leagues around the world.
His reports were done on topics such as digital marketing strategies, youth development, sports technology, community outreach programs, marketing strategies, league demographics and more. The J.LEAGUE used several of his reports in their official 2016 PUB Report. As an intern he took part in internal meetings, meetings with clients and partners, meetings with J.LEAGUE clubs and many other personnel. Through this opportunity, he was able to network on a daily basis and was encouraged to schedule his own meetings with connections he made. MLB Japan, Canon, Blippar, Rugby World Cup 2019 Organizing Committee, Dentsu and NBA Asia are a few of the companies that he was able to meet with.
With being bilingual he was given the opportunity to translate for foreign guests during their visits. A few of these guests were the Head of Competition and the President of EKSTRAKLASA, and Delegates of the Asian Football Confederation. [He was responsible for being one of the primary hosts during their visits with the J.LEAGUE]. 
PGA TOUR: 
During his internship with the PGA TOUR, he was placed in the International Business Affairs Department. In this department he played a vital role in expanding market strategies across different regions. Though he primarily focused on the APAC region and emerging Southeast Asian markets such as Indonesia, Thailand and Vietnam.
For these markets he created sponsorship prospecting reports that highlighted the top companies in each industry of these markets. By doing so his team was able to see which companies aligned best with the PGA TOUR's expansion efforts. In expanding the PGA TOUR's reach in the APAC region, he was tasked with enhancing audience development across these countries. To do this he examined and prioritized the top media outlets in each country including print, television, OTT platforms, digital and mobile. Through extensive research he helped guide the PGA TOUR's audience development strategy moving forward, and identified Thailand, India and China as focus markets.
With his background in Asia, he was also able to contribute his knowledge of the region to the PGA TOUR's partnerships with various Official Marketing Partners (OMPs). In addition to this, he created reports that examined the presence of companies such as Astellas, John Deere, MasterCard, MetLife, Morgan Stanley, Optum, Valspar and Wyndham in Asia. Lastly, being part of the 2017 PGA TOUR Summer Internship class gave Stephen the opportunity to take part in the Inaugural PGA TOUR Internship Case Cup. This Case Cup challenge focused on expanding the TOUR's audience segments. He and his team were given the "Millenial Golf Fanatic" demographic. Through this information, they developed a marketing campaign called "#TopThisChallenge" that won first place in the Case Cup.
IMG: 
With IMG Golf, Mr. Black was a Marketing & Business Development intern in Cleveland, Ohio. IMG Golf is a division within IMG that represents some of the most talented golfers in the world. A few notable IMG Golf clients include: Jordan Spieth, Hideki Matsuyama, Henrik Stenson, Francesco Molinari, Russel Knox, Nelly Korda, Jessica Korda, Shanshan Feng & Michelle Wie.
As a Marketing & Business Development intern, he was tasked with identifying new areas of business and sponsorship for their clients. With his Japanese background, he was given the opportunity to work directly on Hideki Matsuyama's account. In doing so, he increased his marketability and revamped his sponsorship portfolio. During this experience, he was tasked with sponsorship proposals in regards to the 2020 Tokyo Olympics. These proposals were targeted towards companies such as Canon, Softbank, Asahi, Family Mart and Sony. Throughout the course of this internship, he learned about the agency side of the sports industry and athlete representation. 
Following his internship with IMG Golf, he ended up working for IMG in Singapore after graduating from UMass, Amherst in 2019. In this role as Strategic Partnerships Manager, he worked directly with IMG's golf events and properties across Asia. His main focus was attracting new sponsorship opportunities for the Asian Tour. This experience allowed him to expand his knowledge in sports sponsorships, sales and marketing.
How did you learn Japanese?  
When I asked Mr. Black how he learned Japanese he told me; I am fortunate to be a quarter Japanese and have lived the majority of my life in Japan. My mother is half Japanese and my heritage is of Okinawa descent. Although I was born in America, I grew up in Tokyo and Okinawa (19 years). Growing up, I was raised in a household that spoke both English and Japanese on a daily basis. My biggest influence and teacher was my Okinawan Grandma. She helped me understand the language, culture, and history of Japan, especially Okinawa. 
Top Accomplishments:
Although he is still early in his career, some of his top accomplishments are graduating as the Top Senior in the 2019 Mark H. McCormack Department of Sport Management graduating class.
 Another accomplishment that he takes pride in is the work he did with the Association of Diversity in Sport (UMass). The Association of Diversity in Sport (ADS) is an organization that embraces students of diverse backgrounds seeking to further their professional and personal development within a sport-oriented environment. He not only grew as a leader in this club, but also grew as an individual. The diversity and inclusion initiatives that he was able to be a part of has continued to make lasting impacts on his life. Having grown up in a very diverse environment, the mission that ADS stands for played a major role in his time as an undergrad at UMass. Which is why he is very proud to say that he is an ADS alumnus and was fortunate enough to have served as their President during his time there.
UMass: 
In high school, the realization that Stephen's childhood dream of being a professional athlete was out of reach, which devastated him. Sports have always been a significant part of his life, and he felt like he was slowly losing the connection with it.
Through this train of thought, he began to search career opportunities within the industry and how he could immerse himself in an environment working in sports. The idea of studying sport management as a major never crossed his mind until he learned about the different programs offered around the world. While he had never been to Massachusetts, the Mark H. McCormack Department of Sport Management was the number one sport program in the nation. Through understanding how highly regarded the program was, he knew that the McCormack program was where he wanted to start his career in the sport industry. 
What are your hobbies? 
His hobbies include golf, tennis, and riding his bike along the sea walls of Okinawa. A new hobby of his is aquascaping.
Mentors:
Throughout his life, he has been blessed with several key mentors who have each had significant impacts on me. Three of them that stand out are Matt McKinnon, Sergio Mendoza and Phil Sunjae Song. McKinnon and Mendoza were his football coaches in high school who have continued to help me grow as a man. They have both been there during his struggles and successes.
Having lost his father during his sophomore year in college, the two of them stepped up as influential father figures in his life. Through this, he has learned much from them and always seeks their guidance. Phil Song is a UMass, Amherst, alumnus who also graduated from the McCormack Program. Stephen was fortunate enough to have been paired with him through a mentorship program offered through the sport department. His background of working in the sport industry across Asia has always motivated him. Phil currently works for MLB Asia and heads their office in Korea. Phil has played a major role in how Mr. Black looks at his own career and has been there each step of the way.
Style/Entertainment:
Stephen has expressed to me that he has always had a sense of fashion that highlights urban streetwear and professional attire. In fact, he can be found wearing merchandise that is from Japanese inspired companies that allows him to portray his appreciation for the culture. This can be seen in many of the outfits he wears. Stephen also takes pride in dressing professionally both for work and pleasure. Working in sports has allowed him to be directly influenced by entertainment. He knows what the behind-the-scenes of putting on a sporting event, concert, fashion show or other entertainment event looks like.
Music:
He enjoys listening to alternative pop/rap and country music. The reason for his love of country music comes from his American side of the family in Texas. While his Japanese heritage is very strong, he has also been deeply influenced by his "Texan" side of the family. A few artists that he would highlight include: Juice WRLD, Post Malone, BANNERS, NF, Roan Ash, Eric Church, Riley Green, Cole Swindell and Kenny Chesney. 
What organization has helped you most during your time at UMASS? 
As touched on earlier, the Association of Diversity in Sport was by far the organization that helped Stephen the most during his time at UMass. He actually wrote an essay on why ADS had such a big impact on him.
To view article (click here)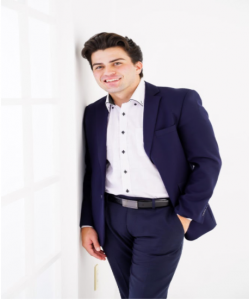 13 comments