Ashton Penney: The Untold Story
---
Joe Letizio Arts and En­ter­tain­ment ed­i­tor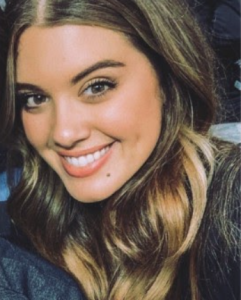 What job opportunity has shaped you the most?
From recruiting to working at Chewy and Catalant Technologies. She has been able to explore several different job opportunities which she feels has helped shape her into the business leader she is today. Through Boston Hire, she noticed how skilled she was in sales, through working at Catalant she felt like it was very welcoming, her boss at the time Jesse Stone was not only just her boss but also a great mentor to her. However, the most interesting job she had was through Chewy where she learned she didn't want to continue working for someone else nor a big public company. 
How did your business originate?
While she was always destined to run her own company, she believes the path that she created for herself has helped shape her into the professional business person she is today.  
Her mother created her own company [Lindon Group], and so has her sister. After realizing she didn't want to work at Chewy, she decided to work for herself. They went through a few didn't names and ended up with APR. [The company is based around helping provide people the opportunity to get a job].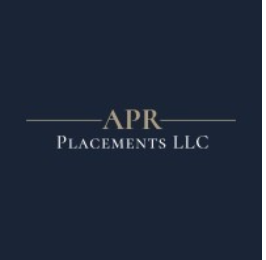 She is now suave in the business world, because she seeks out those who do. While each of us have moments that hinder us it is important to push through the barriers.
Lindon Group:
Through Lindon Group, It is important to know when to ask for help. During her time with Lindon Group, based in East Providence, the business is a product development manufacturing company. While growing up, Ashton noticed how driven her mother was and recognized how one's career is similar to a rollercoaster, with many ups and downs but does not define the person. 
[In college she worked, through her moms company and managed their social media presence].
Where does your Inspiration come from?
The pandemic has been difficult in a lot of different ways, while she is an anxious person she has become more open about her anxiety, and has considered how she can help others. As she created her business, she felt obligated to help those affected by COVID. Through her desire to always help those around her Ashton knew this is what she needs to do.
Growing Up:
While growing up, she grew up in a crazy household, always fast paced. Currently, she tries to relax when she can but she has balanced it all out by deep breathing, talking to her girlfriends or significant other as well as keeping the faith that things will work out. 
One thing she noticed is having the right people around you is very important. Her sister and mom have always been there to help talk to her when she needed it. With this in mind, she learned how to manage under pressure because she is a procrastinator. When she was in school, she had to work hard to pass her classes, from constantly working she created an incredible work ethic.
Social Media:
While she has been offered different jobs through social media, she also has seen the ugly truth to social media which is competitive, and has watched the documentary called; Social Dilemma. [She is very concerned for the children of the future].
To connect with this impressive individual click the links below!
Instagram: (Click Here) | LinkedIn: (Click Here) | Website: (Click Here)
Strength & Weaknesses
One thing she noted to me was that she personally doesn't like when people sit and complain about it. (If she doesn't like it she shifts very quickly). However, she is a great listener and tries to instill the saying to listen more than you talk. Knowing your weaknesses is important so you don't burn yourself out. 
Style & Entertainment:
Her sister is very into style, and was a stylist for LANM and working with true icons, style is a big part of self expression for Ashton and states how she lives in Boston and her sister lives in New York City which illustrates the different styles. She doesn't like following trends, she always enjoys listening to music. If she is working she has Chelsey Cutler radio or Miguel radio on, for working out she has a playlist called Run the World, her younger brother is into fashion and music and is very knowledgeable in art and music and truly walks the tempo of that.  
3 comments