Darren B: CEO at UFO Recordz
---
Joe Letizio Arts and En­ter­tain­ment ed­i­tor 
What's An Average Day Look Like For You?
All days start with a cup of coffee in bed with my wife and the dogs! I then get her and the kids off to school/work before I settle into the studio. I start off by listening to demo's, setting up weekly Zoom calls, and then move onto my daily tasks. Every day is different, but I definitely see a buildup to release day on Fridays! Friday is generally a crazy day for us at UFO. We definitely have earned an after graft draught by the end of it!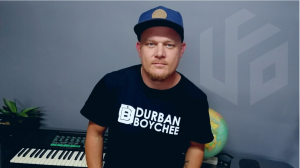 Music
What Was The First Song Or Podcast That You Post On Spotify?
"Still Alive" – Striptek, via 5howtime Music. It's a future house banger and charted in Switzerland and the UK.
Listen to it here! https://open.spotify.com/track/7HGU8aCq3DoxQrEjLHYJdA 
How Did You End Up Getting Involved With UFO Recordz/UFO Network?
I was producing under Striptek in 2015 when I first met Jacques Julie, who was a great supporter of my work. He is a Saffa living in Sweden, and we quickly became friends. He wanted to open a record label, and asked if I was interested in getting involved. We wanted to showcase South African talent initially, but UFO has blown up beyond what we could have comprehended 6 years down the line!
What Was The First Video You Posted On YouTube And What Led To You Creating That Particular Video?
It was a bootleg of Alan Walker's hit song "Faded" – Striptek was a big fan of the song and wanted to put our own future house spin on it.
What Does Style And Entertainment Mean To You?
With all the bad things happening in the world nowadays, the escapism we get from entertainment and music is more important now than ever.
Style has always been an important thing to me, and I'm loving the shirts by Durban Boychee and Worn Apparel at the moment. Awesome SA brands.
If You Unplugged From Technology For A Day What Would You Do?
Spend time with my family, go on hikes, play a round of golf. But a big joke in our house is "what's a guy without his wifi?!"
https://ufo-edm.com/ea7y-music
If You Could Change Anything About The Industry, What Would It Be?
I dislike seeing artists being ripped off. Because the music industry is such a complicated one, it's easy for people to be taken advantage of. 
College
What Led To You Choosing To Attend Maritzburg College and [majoring in Marketing]?
I grew up in Pietermaritzburg, and had always looked at Maritzburg College as a great sporting school. I  applied for and was awarded a sporting bursary there. Funnily enough, it's our 20 year reunion this year –  I'm looking forward to seeing all the mates again. 
Was There Another Major You Considered/Did You Always Want To Do Something In Regards To Business?
When I matriculated, I was offered a soccer scholarship at the University of North Carolina. The whole opportunity fell through when I was unable to get a visa to the States. The music industry has always appealed to me though, and it was a matter of time before I got involved somehow.
What Is The Best Advice You've Been Given?
Have ethics in business! 
What Are You Influenced By?
Seeing the success of record labels such as Spinnin Records and Armada Music in the electronic music industry, and wanting to get UFO to that level.
What Are Your Hobbies?
Golf, Netflix with my missus, gardening (missus again)
Writing
What Is Your Favorite Article You Got Published?
We did an exclusive interview with Timmy Trumpet – it was amazing to connect with such a big artist in the industry, and he answered our questions with such enthusiasm and depth, we were so stoked!
What Was Your First Experience As An A&R Personnel?
In the beginning, demos were few and far between. I remember signing a dubstep track by an artist called Rawjaw. I don't even like dubstep. But the production was great and we wanted to showcase up and coming talent, not only the already big guys. That's the story behind our name – "UFO" stands for Us For Others.
On LinkedIn You Mentioned That You Blogged, What Is Your Favorite Topic To Write About?
New music! I get excited to sit down in my studio on a Friday morning and listen to all the new music on Hype https://ufo-edm.com/hype and Friday Cratediggers. 
New Opportunities 
What Are You Currently Working On?
We have our BIGGEST RELEASE TO DATE dropping in March, so I'm doing a lot of pre-release work setting up promotion campaigns.
What's Next For You?
We've just opened UFO Network Publishing, which adds another dimension to our UFO brand. Now we are able to directly collect royalties for our artists. We are looking to expand more into artist management in 2021.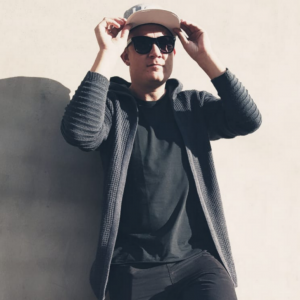 7 comments