Kevin Gullickson: Musician and Songwriter at Radio Drive
---
Joe Letizio Arts and En­ter­tain­ment ed­i­tor 
Growing Up
In Kevin's house growing up when he was younger he was always around music! His father played trumpet, his mother played piano and he learned through watching and practicing. In addition to this, his sister played harp, while his brother learned to play guitar and played in local bands. Though no one pursued a music career beside him.
Radio Drive
When his band was put together in the early 2000s, he got the name from always driving past Radio Drive near where he lives. From constantly seeing this, he learned that the name would be a great fit!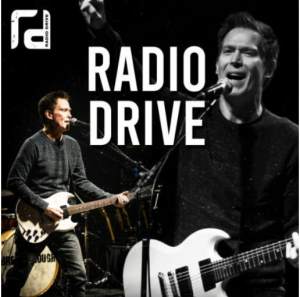 2009 Solo Career
Kevin, ventured out on his own, as his band fell apart and he took it upon himself to play all the instruments. During this time, he learned about home recording. When he was younger he played drums, and enjoyed playing bass guitar. In his music, he enjoys hearing how his sounds move people, and how it could be completely different from his point of view compared to someone else's. In the first few albums he did everything besides the mix and mastering.
2020 Vision
His album 2020 Vision compiled of the most successful songs over the last 8 years. [Inspiration comes from different areas in his life]. Taste of Heaven came about during his time he lived in NYC, while in NYC he met his wife and lived on the Upper West Side.
During the past few months, what have you been up to?
In Jan. of last year he played one gig, then COVID hit and everything else was canceled, following this he then got involved with house concerts, and creating a music video through live footage from the event he played in January. A few months later he started working on a new album around October.  
Writer's Block
In regards to writer's block, it is important to be patient, sometimes the inspiration is there and sometimes it's not. Though eventually a few chords come together then there it is!
Music Licensing
In terms of music being aired on various channels, you do not know what shows your music will be on. Kevin Gullickson, told me that it could be months or years out till you find out if your music is chosen. 
After he finishes a song, he sends it over to a music licensing company from California, after he sends it over the company pitches it to various companies. One thing many may not know about this is that the licensing company changes the title of the song sometimes. 
His goal is to have a song in a movie or ending credit, one movie he would love his music to be in would be an action drama movie. 
Humanity
For his song Humanity, Stuart Epps liked his song but wanted to redo it. [For those who don't know who Stuart Epps is he worked with Oasis]. After a few emails, Kevin recorded a bunch of tracks and Stuart Epps made a few tweaks and it was good to go!
One interesting thing is that before the internet it was record labels who were making the moves, now fans around the world can hear artist music without being signed through platforms such as SoundCloud, Spotify, and Itunes. Humanity is a song that is timely, and about us as the human race is about being all from one family.
Venues
Kevin played a lot in 2015, and was a top finalist for Hard Rock Cafe Battle of the Bands, then problems arose, then another and one of the members got a promotion at his job that led to him not longer being able to continue playing.
Collaborating
His last couple of albums are having artists from around the world (airgigs.com), he got in contact with a drummer in Italy, a lady in Russia who plays violin has also played on his songs. Which is simple, you just send over your song then they add over their piece and send it back. He previously worked with someone out in Texas, but is intrigued with Soundbetter.com where he can have someone master his music who has also worked with the Foo Fighters
44 comments