UK Rap: Rising Artist DFlexXx
---
Joe Letizio Arts and En­ter­tain­ment ed­i­tor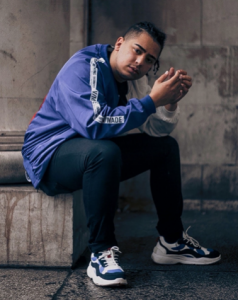 How's life treating you?
Bar lockdown, my life is pretty crazy with loads of exciting thrills like a rollercoaster, especially in the summer. I like to stay active and improve myself everyday! From a young age I've always been away performing, lockdown has pretty much slowed it down but with the work I'm putting in now I'm waiting for the ride to finish going to its highest point to give it a massive drop of excitement!
Who or what inspired you to make music?
From a young age I was involved with a dance company called jukebox juniors, I literally accomplished everything you could do in dance and I was looking for a new skill to take on. I went to a show in Bridgend and saw a local artist and thought how could someone in the same area be so sick, so I asked him to mentor me. 
My first step in music was being a lead character in my school play called "hairspray" I was seaweed.  I'm an amazing performer from dance but performing vocally was a different story. I started writing some Lyrics to imma boss and had my grandfather who was a vocal coach at the time to help me execute it. I bagged myself a festival gig and smashed it. That was a day my new passion developed. 
How would you describe your sound?
My sound is a mix of hip hop and trap. I like to be like Drake and show diversity in my music, I never want to be an artist that sticks to one type of music, or a certain type of audience. I feel like my music is for anyone and everyone. 
What is your creative process like?
I like to vibe on my own. Once I get a beat I like to go back and write to it. I hum the flow and then the lyrics follow after. I always try to make the chorus first so I can stick to the same topic. But my second verse is always better.
What have you been doing during these past few months?
Just finalising my next 4 singles and working on my marketing skills.
Where did the idea for Do It come from?
I asked my producer to make me catchy energetic beat like Tiny Tempeh and BLACK EYED PEAS. I wanted it to be online with Nike's brand and their message, so hopefully it comes across in the video. 
Who would you like to collaborate with?
There're so many people I'd love to collaborate with but my main would be Drake, Chris Brown, Tyga, Stormzy and Aitch.
If you could open a show for any artist who would it be?
This would have to be Travis Scott. His shows are so litty and always have a vibe! 
What Do You Enjoy Most About The Music Industry?
Sharing my craft with like minded people, it's always good to hear other stories and for me to share mine.
What are your goals?
My ultimate goal is to be a record breaker like Drake.
How Have You Developed Your Career?
Networking online and research.
Who Are Your Biggest Influences?
Michael Jackson, Bruno Mars, Chris Brown and Drake.
What Kind Of Singer Would You Classify Yourself As?
Hip hop rapper.
How Do You Seek Out Opportunities?
All online, I also work with a performing agency so I get first sights of most opportunities in Wales. 
What's Your Definition Of Success?
Success to me is where my music has made a big impact in people's lives. 
What Has Been The Best Performance Your Career So Far?
My best show was a festival in Myther, so technically I supported the Sugar Hill Gang, always good for the cv.
What Does A Typical Day Look Like For You?
My typical day is work, exercise, see my girlfriend, then write some music and repeat. 
What's Next For You?
Next is my music video and a follow up single, I'm going to try and release every 6-8 weeks.
What's your favorite clothing store?
I got to say all I shop on is ASOS, but do like a bit of Zara and Topman! 
What Does Style & Entertainment Mean To You?
Style is huge to me, but I'm more of an entertainer than a Styles expert. 
What Are You Excited About This Year?
Sharing my sound from what I've been working on last year.
What's your favorite tv show?
I don't watch my on TV but Eastenders. I've recently got into game of thrones and do like riverdale on Netflix. 
What Do You Do During Your Free Time?
Legit write music, research or play Call Of Duty.
What Are Your Hobbies?
Basketball and Xbox. 
What's Your Go To Food?
Steak and chips. 
If You Unplugged From Technology For The Day What Would You Do?
Find some hidden cool locations in the city or country side, we have them both where I'm from. 
What Is Your Dream Vacation?
I'd love to be in a private beach with a cocktail in my hand, somewhere in the Caribbean 
What Are Your Top Accomplishments?
Beat welsh group & world dance champion.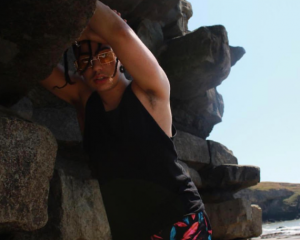 If you want to fol­low this im­pres­sive in­di­vid­ual fol­low the links be­low!
Instagram (click here) | Facebook (click here)
53 comments