Tancredi Maria Trionfi (Artist Management Specialist presso Roundrobin)
---
Joe Letizio Arts and En­ter­tain­ment ed­i­tor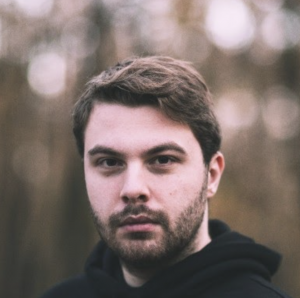 How's life treating you?
From a professional side 2020 was a unique year for everyone, especially for my business. Music and Entertainment in general had to reinvent itself to try to survive, luckily streaming services helped a lot. From a personal side I'm more than ready to start what I was doing before the pandemic: tour, write music with people from all over the world and help new artists succeed.
What are your goals and aspirations for the future?
In a short term view I want to continue my personal career as The WDK, build a solid fan base around it, not just focusing on big numbers. In a (very) long term view I'm thinking about some ideas to help upcoming and already established artists.
Where does your inspiration come from?
I usually got inspired from my trip around the World, for me when it comes to inspiration is all about having a dynamic life; of course with the pandemic I was not able to travel a lot, that's why I (re)discovered being in nature, walking in early mornings or in warm sunsets.
How do you respond under pressure?
Pressure is a big part of my life, for me is all about being organized: I'm always working on projects/songs/tasks that will be live in more than two months, in this way I'm always ready to fix things that are not working. It is very rare that I'm not on time with a tasks, but on the other hand I'm a perfectionist which lead me to work way more than needed on some tasks.
What has been your experience while working for The WDK and Roundrobin?
Working in a team composed by talented people is always a pleasure, I met Marco aka Roundrobin while I was looking for an Italian singer to feature in one of my songs for The WDK, we ended up making 'Can't Find Now' that is one of the success by us; I remember I was so impressed by the special talent of Marco, we started to work on his career from scratch and my tasks were pretty much as a consultant, a mixing engineer and everything that was possible for me to help him start, I'm so glad now he's becoming a big artist.
What media trends have you kept your eyes on?
In our period when it comes to media trends it is impossible to don't think about all the stuff related to Crypto and Blockchain, I'm very interested in how this world can affect positively the music's one.
Considering how fast the development of technology goes in our days important platforms can change on a daily basis, as I previously mentioned streaming services as well as socials helped so much musicians during 2020, I want to give a special mention to LEDO, which is a super new distributor (it's in its early access from March 2nd) that has an important goal: connect artists to influencers / content creators.
What does style and entertainment mean to you?
When it comes to Art in general everything is connected (Music, Style, Entertainment etc.) and in my opinion is all about uniqueness, as The WDK we have collaborations offers from some brands, we try to work with people with our attitude, that think outside the box, we just closed a super fun one with a new Italian brand called Ascot, sure it will smash in the upcoming years.
What is the music scene in Italy?
I think 2020 helped in a certain way the music scene in Italy, I hear fresh international sounds like we never had in the past. I see a bright future for it.
4 comments