Mr. Canel (Composer | Music Producer | Guitarist)
---
Joe Letizio Arts and En­ter­tain­ment ed­i­tor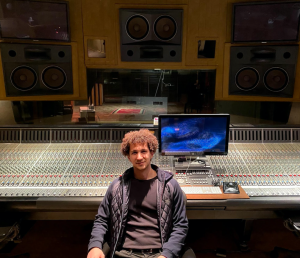 For those who don't know Mr. Canel is an awarded composer, producer, and multi-instrumentalist whose work involves film and concert music. He has most notably received recognition for his dance composition Music for Strings, Percussion and Piano that he wrote for The Boston Conservatory Dance Theater for chamber orchestra and dance choreography, premiered live in 2019. 
[Other recent works include his orchestrations for a DreamWorks Animation cartoon and his quartet piece for Flute, Bass Clarinet, Violin and Cello, Maniacal Quartet performed live by Sound Icon ensemble]
Where were you born?
I was born and raised in Istanbul, Turkey. 
When did your music journey begin?
My music journey began at the age of 6, when I had the chance to study at Istanbul Fine Arts Institute. During this time I studied guitar and microtonal music with the Turkish musician Erkan Oğur; who is also known as the inventor of the first fretless classical guitar. After many years of studying music production, arranging, and guitar, at the age of 17, I won the Financial Award from Berklee's North American Scholarship Tour and got accepted to Berklee College of Music, Film Scoring major with a scholarship. In addition to this, I had Master Classes and Seminars on film scoring and composition with Micheal Giacchino, Ramin Djawadi, Ludwig Göransson, Christopher Young, Jim Dooley, and David Lang.
[Can Canel received his Film Scoring Bachelor's degree from Berklee College of Music, in December 2020, and he is currently based in Los Angeles]
What did you learn as a film scorer?
I believe as a composer the most important thing is to find your own sound that can make you unique and recognizable. This is what makes you special. This is something that will need to be obvious when people hear your music.
On the other hand, this is all about storytelling. I learned how to read a scene and know what music to write for that specific scene and often more importantly, being able to know how to find out from the filmmaker what they want to do with the scene.
Do you have any mentors?
I had the opportunity to be personally mentored by some of my favorite composers/orchestrators who always inspired me; Mikolai Stroinski and Pete Anthony.
What has been your favorite music production so far?
As a composer, I had a collaboration with Boston Conservatory choreographers and wrote new music for contemporary dance. The idea was to collaborate between sound and body gestures, developing a vocabulary and language for musicians and dancers. I composed the music for the chamber orchestra and the dance choreographer created the dance part for the dancers. It took a while for me to get the players together so I had to create a realistic MIDI mockup for dancers to use it while practicing. I spent so much time creating the mockup that still a lot of people think it's actually a live recording with players but it's actually virtual instruments.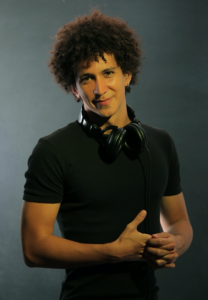 To view some songs Mr. Canel composed click the links below:
The Air Battle and the Attack of the Pirates: (Click Here) | Music for Strings, Percussion and Piano: (Click Here) | Dragons: (Click Here)
10 comments