Mr. Galexxzee (Recording artist & Songwriter)
---
Joe Letizio Arts and En­ter­tain­ment ed­i­tor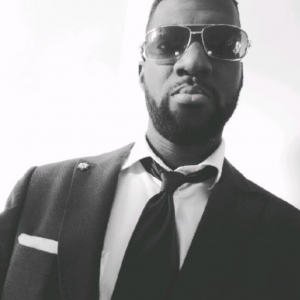 For those who don't know Mr. Galexxzee he grew up in the projects of downtown Toronto. For those who aren't familiar with the area, he expressed to me that it is not the safest place to live in the city. (A lot of gangs and crimes).
When Griff was younger he witnessed many things, as the youngest of his siblings. His older sister passed away with MS, in 1997, and his Dad had a stroke in 2007 and shortly his mom passed away in early 2009. All these live lessons taught him  to understand how short life is and to really value our time on earth. 
For myself to find out that Mr. Galexxzee, has got into songwriting at the age of 15. Following this, he started producing music at the age of 19. He has always been behind the scenes and friends which have pushed him to get out of his comfort zone. 
When he did, he was acknowledged for his writing ability. Since then, he has been in the entertainment industry on and off for the last 17 years. 
[During this pandemic, he decided to take it a bit more serious and push his brand under his label DCG Music/ LifeStyle Ent]
How's life been treating you?
Life has been good. I can't complain. It's been challenging times during the pandemic for many but I have been using this time to better myself mentally and physically. Also,  focus more on my craft on writing music. 
What is your creative process like?
One of the deciding factors was I wanted to have more control over my creativity and work. At first, I wanted to sign with a major label and push my music out that way. I realize overtime understanding the music business a lot better, It's more ethical to create your own label to have more control and not be limited to what someone else's opinion is. Especially, when music is being discovered online. Nowadays, a major is not needed and is more profitable to go independent. DCG Music/ Lifestyle  Ent is my current brand and gives artists the free reign to put out music with no limits.
[His creative process starts with self isolation  by drowning out all the noise that we hear on a regular basis]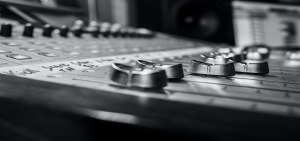 When I am able to have quiet and focus, a lot of ideas come to mind and I would just start writing things down of ideas and thoughts. When I hear an instrumental a producer sends to me, I really access it and see if the ideas I jot down goes with the mood of the instrumental. 
What is your definition of success?
My definition of success is very holistic.  Many people look at having success as having tons of money. I see it as being able to go to bed every night, knowing that you have put your heart and soul into everything you do. Being successful in relationships and having an impact on someone's life and not being controlled by the dollar bill. 
Who would you like to collaborate with?
There are a lot of talented artists out there. So many I would like to collaborate with. The one in particular I would like to collaborate with is an old time friend as many people know him " Drake". We have a history and I feel he is one of the most gifted artists in our generation today. 
I realize being an entertainer it's not only about just the talent but building quality relationships. With not only fans but fellow pairs in the same industry. I also know being an entertainer is not easy because you can't please everyone but  you got to give it your all. 
[It's all about building your brand and having relationships.  Talent can only get you so far. People have to be genuine like you as a person which will work in your favor]
Who would you like to open for?
The artists I would love to open for would be Emimen.  I am a big fan of his work and talents. He is someone I feel would be not only good to meet but be a part of his venue. 
What is your go to food?
I am a big fan of Italian food but I would say the food I can eat everyday is rice and chicken. 
What advice would you give to emerging artists?
The advice I would give emerging artists is to find out their niche and what they are good at and become great at it. I would also advise them to focus on one thing at a time because as artists we are creative and want to do promoting, recording, producing etc. Which is why it's important to set one goal and once that is done move on to the next. Really take time to find out what you want to accomplish as an artist.  Also try to understand the business side of things.
3 comments