Mr. Howard (CEO at NLS / M37)
---
Joe Letizio Arts and En­ter­tain­ment ed­i­tor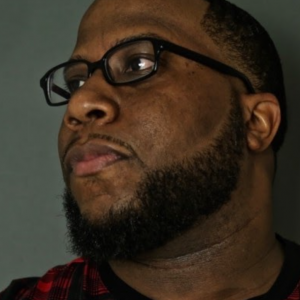 How's life treating you?
Life is great. I am busy and being challenged in a variety of ways. Everyone around me is well so I could not ask for more.
 What are your goals and aspirations for the future?
My immediate goal is to start 2 new businesses by the end of the year. My 5-year plan is to build my collective businesses up to 500k per year and continue providing independent artists with a result driven platform.
Where does your inspiration come from/What's your motto? 
My inspiration comes from my parents and family. My dad was a blue-collar worker who at an early age had to be the head of his family. He taught me a lot about being self-confident and not afraid. My mother has worked in corporate America my entire life, she taught me a lot of business sense and financial management. My grandmother had a middle school education and still did well for herself, my grandfather had a 3rd grade education, never worked for anyone in his life and died owning a lot of land. My brother and a lot of my uncles are big inspirations for me. 
[My personal motto is simple – Motivated]
How do you respond under pressure?
I thrive under pressure, I'm comfortable with it. That may be why I also thrust myself into some many different projects and tasks because I like having to produce under pressure and succeed.
What are your strengths and weaknesses? 
My strengths are my creativity, work ethic and constantly pushing for more. My weaknesses are networking in person and building a regimented routine. I'm a true freelancer.
What did you learn from growing your following to over 20k listeners in under 6 months?  
I learned that internet marking can be very expensive when you do not know what you are doing. It was tremendous dealing with that growth and the influx of new clients and all of the artists we met but it was stressful and tough to maintain in the way I was operating.
What does style and entertainment mean to you? 
To me style is the way that you carry yourself. My father always taught me that the man makes the shoes, don't get me wrong – I buy designer, but it doesn't enhance me. Entertainment to me is giving people content that they get enjoyment from, entertainment isn't the same for everyone. Even aside from music, some people like comedies and some people love watching scary movies.
What was the college atmosphere like at Atlanta Metropolitan State College? 
I experienced 2 different atmospheres at AMSC. I went back to college later in life so I wasn't a traditional student. When I first went back I was taking day classes so I was around some kids who were in high school but taking college courses. Once I started taking night classes I was around more working professionals like myself. I liked things about both atmospheres.
Do you feel Atlanta Metropolitan State College helped you prepare for your current role? 
I think AMSC prepared me for where I currently am in life. I learned a lot from a management, accounting and marketing standpoint but more than all I learned things from a communication standpoint. In the era I was raised in growing up in Philadelphia, speaking to people that you didn't know was looked down at. So, I grew up sticking to myself and people I knew from my childhood.
Did you think that you would eventually end up where you currently are? 
Maybe not exactly, but definitely in a similar position. I've always known I was smart; I knew I was a leader and I knew I wanted to own a business. 
[I never quite thought that I would have the courage to take it to this level]
What is most important when it comes to artist relations? 
To me it is trust. This is a team game, I cannot do 100% of the work and neither can the artist, that's why we entered into this agreement. But there ultimately must be trust that I'm holding up my end of the bargain and so is the artist.
Apart from music, what are your hobbies? 
Spending time with my son is my biggest activity outside of anything business related. Other than that, I travel a lot and catch some sporting events.
How did you connect with the following individuals: RPG Shad, KD Gotti, GWB Nuke, Yaquan Hunter, and Boujie Boss? 
I met Shad first out of the entire group, we used to work together. Shad, Nuke and I actually used to work at the same place but I connected with Shad first. Shad then introduced me to KD and then he introduced me to Yaquan a couple of years later. I met Boujie while trying to book artists for a few shows, she was a promoter for a lot of shows YSL did with Ugly Money last year. 
Are you still working with KD Gotti and Sequel Atl?  
KD is an established artist in Atlanta who moves like the CEO of his own company which he technically is. Me and him partner up on a few records or events from time to time, I'm always here when he needs me, and it makes sense for the company. Sequel is a connection that I always stay in contact with, with this next venture I'm working on me and him will be working more together.
If you worked in another industry what would it be? 
When I finished High School and started college (before flunking out) my goal was to be a lawyer, I was going to go into tort law (business law) specifically. I like to argue and use facts in my arguments. I think it would have worked out well if I would have taken school seriously when I was younger.
Where did the name NLS/M37 Management come from? 
NLS stands for Next Level Sounds. I approached Jamal Davis a few years ago about starting up the playlists. We both have an ear for music (Jamal's is probably better than mine) so I figured we would be able to curate something that was good. I did not want to get too caught up on a name, so we went with Next Level Sounds. M37 stands for Motivated37. Motivated being my personal motto and 37 being my father's football number.
How did you & Jamal Davis connect?
I have known Jamal Davis since I was 7 or 8 years old, he lived 2 houses down from me growing up. He's been like my bigger brother for all of my life, I learned a lot from him growing up, being around him at an early age helped me mature since he's a few years older than me. We have a lot in common and know each other very well, so it's easy to do business with someone you're very close to.
What led to you wanting to branch out on your own? 
I never wanted to do business on my own, I always want to do everything as a group. But I saw early on that everyone isn't going to have the same vision you have or work how you work, so I had no choice except to put my best foot forward and hope for the best. 
[I have risked and sacrificed a lot]
During these past few months what have you learned as a business owner? 
I've learned to NEVER put all of your eggs in one basket. In business you can have one product that is killing it, but never become too dependent on that item continuing to sell at that rate because if sales start to slip and you have no other way to bring in good money things can go back quickly.
6 comments