AJ Banjo | Artist Manager
---
Joe Letizio Arts and En­ter­tain­ment ed­i­tor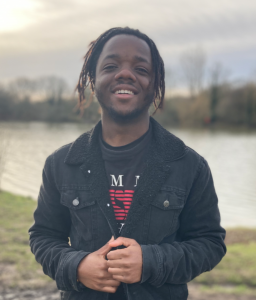 How's life treating you?

The last few months have been full of ups and downs. I have never related more to the metaphor life is a roller coaster. Living in the UK under lockdown and as a student has been extremely tasking on my mental health but has also been a real opportunity for growth and to try new things.
What motivates you?
I have an internal fire and a motivation that stems from my belief that I can achieve anything I want once I put my mind and focus on it. Like an internal dialogue that keeps me going and working towards my passion.
What is your largest responsibility in your current role?
I would say currently running the social media accounts and editing for the podcast I recently launched as most of the responsibility is solely on my shoulders.
What has been your journey into the music industry?
I have always had a passion for the arts and music. This has allowed me to be around and interact with individuals who are extremely musically gifted. Seeing all the talent around me I felt the need to want to help push them to fulfil their potential using my knowledge of the industry. The role of an artist manager kind of just came about from my want to help my talented friends succeed.
What are your goals at each of these stages: release week, 3 months after project drops, 12 months after project drops?

Release week is all about capitalising on the momentum created a few weeks and months in advance if the project. Turning hype and excitement from fans into streams. 3 months after the project is to pinpoint where audience attention is focused on the project. 
I am a huge advocate for organic marketing and by allowing the fans to decide what they most are connecting with on the project allows me to see what we decide to focus on. Whether that be a certain song that fans really like that could be elevated by a video or a dance trending on TikTok that we could create a competition around. 12 months after a release, if the project is a success I would be looking at touring with the artist to push the life of the project and allow the artist to connect with their fans.
During these past few months what have you learned from COVID?
The biggest thing I have learned is that you can not be reliant on anything other than yourself. Certain things are out of your control and you need to be able to adapt and diversify your content.
What is the approval process for creative?
It needs to come from an authentic passion. If it feels forced or artificial it will never truly connect to an audience to engage with.
What is one thing you're not getting credit for that you absolutely should? 
My ability to see trends before they become trends.
What keeps you up at night?
What will be the catalyst for capitalism to implode and what does the world look like after?
What social issues are you most passionate about?
The economic and wealth divide that seems to only be getting larger and more disproportionate.
What role does an artist manager play?
They aid in the development of an artist as well as focusing on the branding and marketing. Basically, doing everything else so the artist can focus on just the creation of their art.
What social media channels do you have experience with? 
Instagram, Facebook, Snapchat, LinkedIn, TikTok
How do you stay up-to-date on general marketing knowledge and trends? 
By being social and always being open to learn. Listen more than talking.
What character attributes to look for in your manager?
They need to see and believe in your vision all the way and you need to be able to depend on and trust them fully.
As a music manager, who have you worked with?
Currently working with a collective of upcoming artists as well as an artist named SJ Soulist.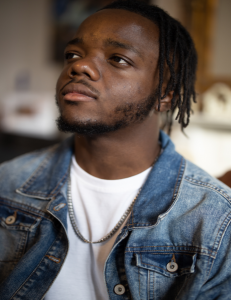 What has been your experience with; Direct Productions UK, TRAP House Studios, We Plug GOOD Music//WPGM LTD.?
It has been great working for them as I believe they have all helped me gain the experience and knowledge that has allowed me to further my career.
Can you work effectively under pressure?
I tend not to feel the pressure as I undertake tasks, I know I can do. Even if it seems impossible and there may be huge stakes on the line, there is always a level of confidence that I can achieve it if I commit my mind to it.
Do you have any mentors?
Currently working with a mentor who works in the music industry, This is because I feel like I can always learn from people to grow.
What's your definition of success?
To be able to be passionate about the things you do.
How do you handle deadlines?
It is always best to have a plan. Plans make things easier because you are just following instructions you created,
What are your plans for this year?
I want to continue my self-development journey and to create more content.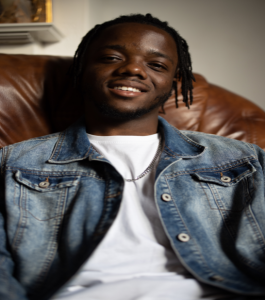 To follow this individual's story click the link below!
Instagram: (Click Here) 
0 comments