KMAX
---
Joe Letizio Arts and En­ter­tain­ment ed­i­tor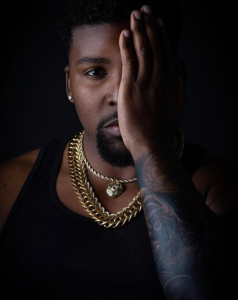 What was your first memory as an artist?
I remember my friend hooking me up for a show, It was my very first show as an artist. I was very excited, but I was also very anxious and I was stressed out. But as soon as I opened my mouth, all my stress and anxiety were gone. I did really good. That's when I knew, this is what I wanted to do for the rest of my life.
What was it like growing up in Haiti compared to Montreal Canada?
I was very young. So I don't remember much. It's very different compared to Canada for sure. I just know that, I never missed anything. Compared to other kids in this country that have it hard.
What have you learned through church choir?
To me, it was just part of my path, because that's where it all started. Nobody taught me how to sing. I just have that gift. It was more like some type of practice. Singing in front of people, that helped me to deal with my shyness. Because I was a very shy kid.
What was your favorite sport to play while growing up?
I used to play American Football. That was my favorite sport to play while growing up. I played basketball also.
What are your strengths and weaknesses?
I believe that our life experiences can be used as strength. Things that we went through, that make us stronger today and ready for life challenges. But if we want to be specific. Singing. I can sing on any type of beat. R&B, rap, trapp, pop etc.
Also, I am a very good martial Artist.
Things that I consider as my weakness. I don't know how to stop and I am impatient. I feel useless when I am not creating or working. It's a bad thing because sometimes we need to take breaks , sometimes off to rest.
Do you have any mentors?
I don't really have a mentor. But I work with people that are very connected and that works with record labels. Such as Universal Music Group, Atlantic Records, Warner Music etc.
What does style and entertainment mean to you?
Style is everything. Style is a trend… You wanna make sure that people want to copy you and be like you. To me, when I hear entertainment, it's being able to bring the people in my world and make them forget about their stress and anxiety for the time that they spend listening to my songs. It's being able to make these people dream and make them feel good about themselves.
What led to you becoming an artist? Has music always been a passion of yours?
At the age four, I was already signing for my parents and their friends. It's something that I started at a very young age. But I only took it seriously when Jaz invited me to Los Angeles.
If you weren't involved in music, what would you be doing instead?
If I wasn't involved in music, I would be a UFC fighter.
How do you manage writer's block?
Well , most of the time, my songs are inspired from real life stories. Or I would just imagine a story,[What if] I would just make up a love story. Sometimes I use someone else's story and add up things to spice it up.
Is there a certain artist you resonate with?
I don't really resonate with any artist to be honest. But I look up to the greatest ones like , Michael Jackson, Prince… I study their work and try to understand what makes them the greatest of all time. I have lots of respect for other artists out there as well. But when it comes to myself, I am trying to be the most original I can be.
What was it like to connect with Mixx and James?
I was very lucky to be working with these geniuses. These guys work with big artists and they have been in the game for a longtime. It feels great to work with people that know what they are doing. They are really the best in the game.
What led to you creating Le Gentleman Cogneur?
''Le Gentleman Cogneur'' Talk about my childhood and how I was able to choose a different life than the streets, which is the life that I was exposed to. It's a book that I really want to translate because in English, because I believe my story can change a lot of people's lives. People that are right now in the same situation that I was in a couple years ago. That's the main reason why I wrote that book.
What are your plans for the future?
Right now, we are working on an album titled '' Nephilim''. It will be released by summer 2021 the latest. I am working on something with my people to see who we want to collaborate with on that Album. ''Blue Face, Megan Thestallion, Cardi B, Chris Brown or Drake.'' These are the Artists that I have in mind. But really can't give you an answer for now. Things might change in terms of who is going to be featured with me on that album.
What led to you and Jax Gill connecting?
Jaz Gil is one of the greatest lyricists I know. I encountered her on Facebook. I made a cover of the song "Trippin" by Ella Mai and people loved it and shared it on their social media… Jaz Saw it on facebook and messaged me to work with her. She proposed to me to come to Los Angeles to work with Mixx, which is French Montana's Sound engineer. He also worked with many artists like Teyana Taylor, Soulja boy, Lil Pump etc.
What would be your dream collaboration?
My dream Collaboration would be Kanye West!
What's an average day look like for you?
I wake up. Train , search for instrumentals that I like, then put them all together. I create playlists of 20 songs that I can potentially use in the future. I spend a lot of time working on my craft, networking and trying to learn other things like 3D animation and music production.
How do you respond to working under pressure?
I love it. Because That's What I do. I create. And I am always inspired.
Where does your inspiration come from?
My inspiration to write my music comes from the melodies of the beat that I am listening to at the moment. All my songs are made on the spot. I have lyrics on my phone that I am able to lay perfectly on a beat and create amazing songs within 30 minutes. I would record 5 amazing songs within 6 hours and that's what impressed the people that I work with. I make this thing look easy.
What's your goto music genre when working out?
My go to music Genre when working out is more like Rap\Trap.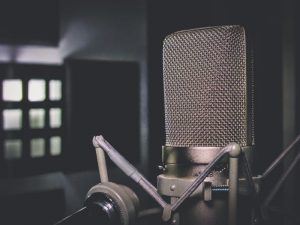 Instagram: (​Click Here​) | TikTok: (​Click Here​) Spotify: (​Click Here​)
8 comments