Mr. Roett | Lead Audio Engineer
---
Joe Letizio Arts and En­ter­tain­ment ed­i­tor
For those who don't know Mr. Roett is a talented man who is an experienced audio engineer.
His portfolio includes working with talented entertainers such as; Future, Young Thug, Travis Scott, Juice Wrld, Taylor Swift and Drake. 
[In addition to this, he has experience with stage hand experience, software development and trained in sound to picture and sound for video gaming software]
What have you learned during these past few months as an entertainer?
Everything can be simplified, I thought things were simple before, however, a lot of it is extra things that are not needed.
What are your strengths and weaknesses?
One of my strengths is my ability to learn, in regards to weakness I believe that my weakness is ultimately my strength.
It is something you are able to learn more about, don't take on a sense of cockiness through learning you become humble.
What led to you wanting to become part of the entertainment industry?
As a kid, I wanted to be like Diddy. In high school I dabbled in music and it was always an anchor.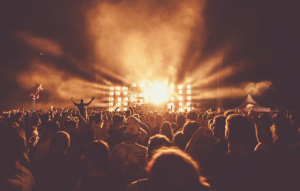 What was your first music memory?
Back in high school I used to rap, rather be behind the scenes and wanting to produce. With produce I made the beat but the artist rapped on the beat. 
Going off of this, the engineer is the most important person, no matter what the rapper will always need an engineer to master and perfect the quality of the track or album. 
[Very few producers that make the song, in fact nowadays the engineer is also the producer]
What are your hobbies?
Aside from music, I enjoy working on cars. Primarily muscle cars. Currently I am rebuilding an 05' mustang!
How do you manage writer's block?
When it comes to writers block if it doesn't come naturally I tend to leave the project along. 
Who is your favorite artist?
My all time favorite Nas.
What are your plans for the future?
I'm forever working on my craft. I'm truly grateful for the gift god gave me. 
What was it like interning at Triangle Sound Studios?
It was dope, lifetime experience. After I graduated from school I was able to connect with John Mathews, after a 30 min. convo, I was able to start working there the following week.
[Three months later I started working with Tricky Stuart]
What was it like to work with; Tricky Stewart, and The Dream?
It was dope, Tricky Stewart was a good mentor, he's a good guy. As for The Dream he tends to be hard, but nevertheless it's important to respect his accolades. 
What was it like to assist under Seth Firkins?
That's my brother, have not many anyone like Seth. Seth helps those around him.
Where does your inspiration come from?
My inspiration comes from life itself, things I've lived through and witnessed. 
How do you respond to working under pressure?
I'm fine with working under pressure, continue hustling. 
What's an average day look like for you?
Go work out or worship, create music and take a few breaks. Spend time with family, and back in the studio and work on music. 
Do you have any mentors?
In terms of mentors, Seth Firkins for sure.
What does style and entertainment mean to you?
The way you express yourself, and you express yourself differently authentic. Going off of this, I find it very important as an artist to go away with an engineer and producer.
[Your style needs to be confident and away from others] 
What's your go to music genre when working out?
Rap
How did Rolling Stone and Mix Masters magazine get in contact with you?
Mix Master magazine reached out to me by contacting Seth, in regards to Rolling Stone they slid into my DMs. (At first I thought they were bluffing).
What was it like to work with artists such as Future, YoungThug, TravisScott, JuiceWrld, Taylor Swift and Drake?
It was good, I got to learn a lot, while some projects were temporarily I wouldn't change a thing. 
What was it like to transition into the role as a rapper?
It's weird, when I started releasing music it took a while, but I just stayed in my lane.  
What led to you creating "When I Think About It" & "Boys Out The Ghetto"?
The inspiration behind these two projects, stemmed from telling stories of my past.
*Photo Credit: 
Straight From The A (Click Here)
8 comments