Honoring Our Vets
---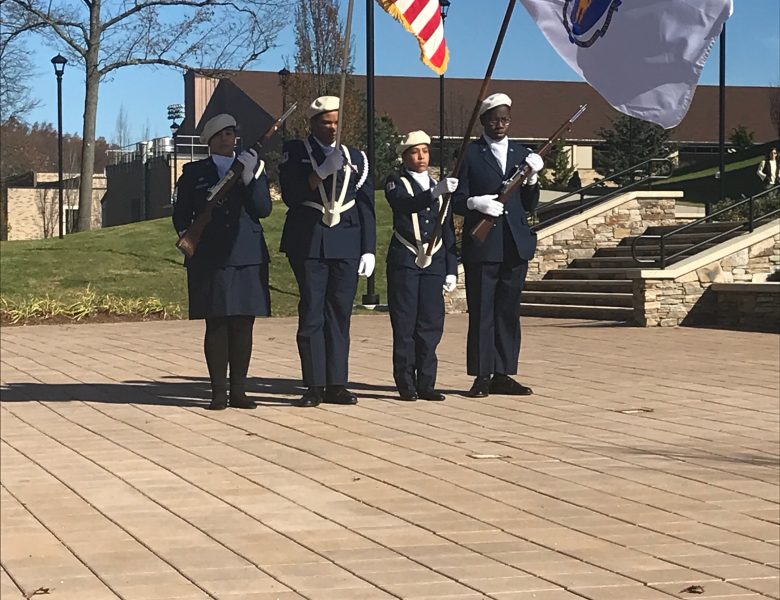 Tyler Cullen – Staff Writer
On Thursday, November 8th Assumption College held a Veterans Day ceremony in light of the upcoming holiday. In addition to this there was also a ribbon cutting that marked the opening of the brand new Veterans Lounge in the IT Center.
For Americans across the country, Veterans Day is when we all reflect on those who have served our country through the years in battle. From the great American Revolution up to more contemporary warfare overseas, countless men and women have risked it all and paid the ultimate sacrifice. It is important to preface a description of the Veterans Day ceremony with an understanding of why we take this day to honor those who serve.
Too often is it the case that our brave men and women, sons and daughters go without being recognized for how important they are in the pursuit of our everyday liberty. It is exactly for this reason that Assumption held a ceremony and opened a lounge to recognize those who served.
The ceremony kicked off with the matching of singing of the national anthem by Assumption College's own VOCE group. Following the wonderfully sung verses of our national anthem, President Francesco Cesareo presented a well-delivered speech. In his speech, he mentioned the history of Veterans Day, dating all the way back to when it was Armistice Day.
He continued in discussing why we celebrate Veterans Day and noting its great importance. Lastly, he concluded his speech by thanking the Veterans of Assumption College and welcoming the next speaker, Colonel Christina Stevens. Mrs. Stevens graduated from Assumption College in the year 1985 and decided to serve in the armed forces after. Stevens also acknowledged all of the Assumption College students and alumni who have served in the military.
Along with this Stevens praised Assumption for her upbringing that led to her desire to protect and serve. One of the most impactful statements that she made was the fact that the act of serving is the epitome of selflessness. She also emphasized the difficulties that come with putting your life on the line in an effort to protect the freedom of our country. It was after this portion of the ceremony that a moment of silence was held to reflect on the sacrifice of those who have served.
Father Richard Lamoureux closed out the ceremony with a prayer, the flags were marched away and the ribbon cutting in the IT Center commenced. In the conclusion of these events, the great care and thought that Assumption College has for its veterans was apparent to all, through this remarkable exhibit of respect in preparation for the upcoming day of observance for those who have served.
0 comments