Why people can't unsee "Bird Box"
---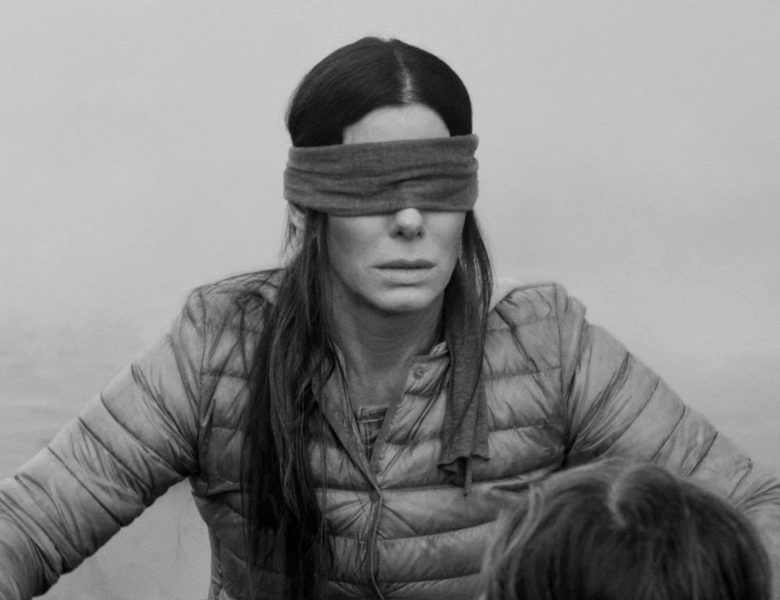 Tiffany Chin – Staff Writer
Based on the 2014 novel written by Josh Malerman, "Bird Box" was adapted into a film that has now become one of the most popular and new horror movies to watch on Netflix. Directed by Susanne Bier, the film is based in a post-apocalyptic setting that follows a woman named Malorie (Sandra Bullock). Having already affected other places in the world, there is something causing people to commit suicide or force others to look unwilling at the "beauty" around them.
Although Malorie is aware of it, it does not faze her at first as she is dealing with an unwanted pregnancy brought upon by a partner that left her. As soon as things to start to turn for the worse, Malorie is trying to understand what is going on that is causing the city to go into chaos. In the midst of this chaos, Malorie is fleeing the hospital with her sister Jessica (Sarah Paulson) in order to find safety.
However, Jessica becomes exposed to this chaos and causes the two to get into a horrible car accident. They both survive, with severe scratches, but Jessica, unable to escape the trance that the supernatural entity put her under, places herself in front of a speeding truck and dies upon impact. That is where pregnant Malorie begins her journey for survival.
As the movie continues, we learn more about what has been going on in the city and how Malorie survives in such a setting. Although the movie has its negatives, such as the amount of plot holes, it is something that is thought provoking but also suspenseful. With all the hype surrounding Netflix's new horror/thriller movie, many have compared it to another horror movie, "A Quiet Place."
The movie soon became a meme sensation, some even comparing the movie to a specific scene in "Mulan," where the grandmother puts her complete trust in the cricket as she walks blindly into a busy street and comes out without a scratch on her. After the movie's debut on Netflix, a new challenge called The Bird Box Challenge became a trend on social media, where individuals voluntarily cover their eyes and go on with their daily lives.
Despite the film having some shortcomings, "Bird Box" is definitely a movie worth watching for its creative touch of incorporating dark themes, especially if you love horror movies.
8 comments