Maggie Rogers and her tell-tale album: "Heard It in a Past life"
---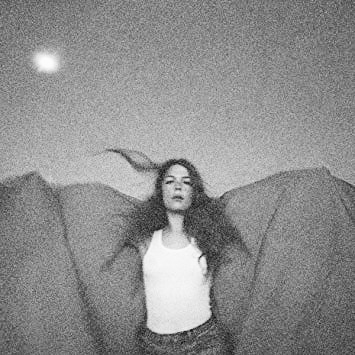 Lauren Fitzgerald
Arts & Entertainment Editor
Maybe you've heard her on the radio or seen her music plastered on people's stories, but you must have heard the name "Maggie Rogers" somewhere. Don't know her yet? Well, she has been taking the indie-pop genre by storm since the release of her album, "Heard It in a Past Life," this past January.
Maggie Rogers is spitting talent like no other. In fact, she landed her first claim to fame when she left Pharrell Williams stunned in 2016 with her jaw-dropping performance of "Alaska," now featured on her album. The performance was for a master class she was taking at New York University, and the video quickly went viral on YouTube.
This is one of her most unique tracks that is slot into the "Heard It in a Past Life," and it truly carries the album's entire message. In fact, the song serves as a declaration of who she is in this ever-changing adult world, inspired by her hike in Alaska during her freshman year of college. It left people wondering, when it initially went viral, what would come from her next.
"Heard It in a Past Life" is one of its own, being brought to life with 12 vastly different tracks. Rogers is confident in her unique vocal style throughout the album, and her smooth falsettos are fitting with both her upbeat bobs and bold ballads. There is no particular genre to fit this album into, but that is what makes it so one-of-a-kind.
The first track, "Give A Little," leaves you wanting to listen to more. It is an upbeat "welcome" with an important underlying message: love and unity. The song is filled with riffs and electric pop beats accompanied by the lyrics, "And if you give a little, get a little/ Maybe we could learn to love each other."
There are other notable bops, such as "Burning," which is about finding someone who gets you, "Retrogade" and "Light On." "Light On" is known to be one of her more popular singles. A song that will constantly leave you wanting to sing along is "On + Off," where she incorporates different vocals and beats into one single work of art, while singing, "Take me to that place where you always go/ When you're sleeping or your day takes you low."
Roger's voice also takes on many different ranges in the track "Fallingwater," which she co-wrote with Vampire Weekend's Rostam Batmanglij. The rhythms and chords are funky, but create a calm atmosphere in this song matched with her cloud-reaching vocals.
Then, she incorporates heart-stopping ballads such as "Say It" and "Past Life." While only a soft piano plays in "Past Life," her vocals reach full form. It is almost as if she is singing right next to you, telling you something with her raw voice as she sings, "Oh, I could feel the shadow comin'/ Straight on down the line/ Masquerading like it was a friend of mine."
Roger's honest lyrics serve as storytellers of the hardships she faced when it came to self-discovery. She released a statement on the Capitol Records website, "I was really overwhelmed for a while, and scared too – my life became so public so fast and there were times I wasn't sure that this was all for me." Two years later, this album is her letter to everyone, telling us that she has found herself. This is who she is, and she is blasting it to the world.
There is both joy and agony in "Heard It in a Past Life." Roger's album truly defines her as someone who is new, exciting and ready to produce far more hits, even though her bar is already set extremely high. She has already proven that "Alaska" was not going to be her one-hit-wonder through this work, so I doubt that she is leaving the spotlight anytime soon.
6 comments