"The Kids Are Alright…" or are they?
---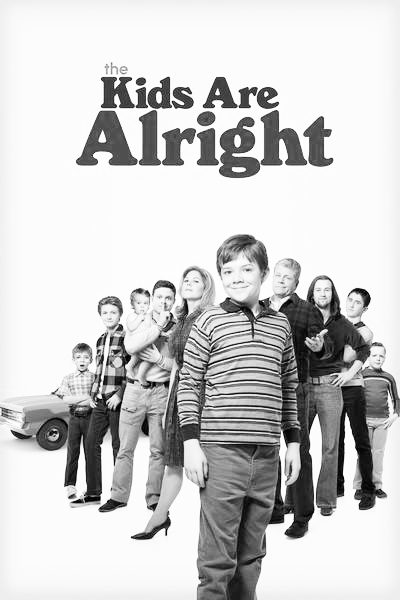 Alicia Burrows
Copy Editor
New ABC sitcom "The Kids are Alright" premiered in the fall of 2018 and has been taking Tuesday night television by storm ever since. This family comedy series, created by Tim Doyle, is inspired by Doyle's own experiences growing up in a large Irish-Catholic family in the 1970s.
The show follows Mike and Peg Cleary as they struggle to raise 8 boys, ranging in age from a newborn Andy to 20-year-old Lawrence. Narrated by Tim Doyle himself, the show is mainly set from the perspective of little Timmy Cleary, stuck in the middle of the line of Cleary brothers and trying to stand out as an actor and attempted magician.
The Clearys live in a very modest home in the LA suburbs, which encompasses what life with 8 boys growing up in the 1970s was really like: bunkbeds, arguments, girlfriends, breaking glasses, Spam for dinner and, most importantly, trying to win Mom's love.
The pilot episode of "The Kids are Alright" kicks off with eldest child, Lawrence, returning home to announce to his family that he is dropping out of the seminary. For an Irish-Catholic family during that time, it was expected that at least one, if not more, of the boys in the family would go on to become priests. So when Lawrence comes home to tell his parents he is instead planning on growing out his hair and finding himself, Mike and Peg are mortified. However, with 8 boys in the house, Mike and Peg have many more problems on their hands.
"The Kids are Alright" is set up as an ensemble show, where each of the ten members of the Cleary family receive screen time and are developed as characters throughout each episode of the show. During each episode, there are several different overlapping plotlines including different members of the Cleary family in each one. Viewers will certainly laugh as the Cleary boys get themselves into trouble, but one of the funniest parts of the show is the nonchalant reactions of parents Mike and Peg.
Additionally, as the Clearys are an Irish-Catholic family, there are many references to Catholic traditions and culture, which many Assumption students will certainly find relatable… because who knew that a Communion plate could be used as a Ping-Pong racquet? Rated an 82% by Rotten Tomatoes, "The Kids are Alright" is a must see for anyone who needs a laugh or just wants to reminisce on the simple (and sometimes hilarious) problems that come along with being a kid.
6 comments