Active Minds Helps Students Offset Seasonal Depression with Holiday Fun
---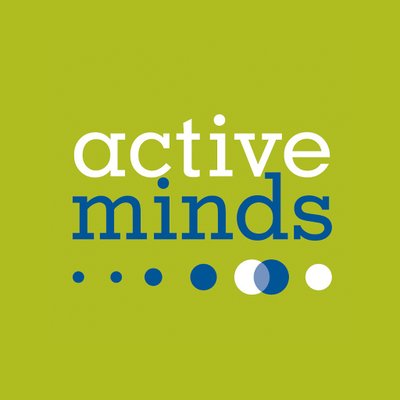 Jasmin Veerapen, STAFF WRITER
Assumption College's student-run club Active Minds was ready to help students combat the early-winter blues with holiday-themed activities on campus. Among these events was the inaugural Holiday in Hagan at which they hosted a table on Nov. 15. Holiday in Hagan was a late-night event where students were able to de-stress with holiday trivia and fun.
Active Minds is a club that brings awareness of mental health challenges some students may experience during the holidays and exam period. During Holiday in Hagan, the group educated fellow students on seasonal affective disorder (SAD), which, according to the National Institute of Mental Health, is a depression that typically begins in late fall and early winter due to early sunsets and the freezing temperatures. SAD is more common in states hit hardest by winter; for example, just 1 percent of people in Florida experience SAD while 9 percent of New Englanders or Alaskans suffer from SAD each year.
"We wanted to raise awareness about seasonal affective disorder because it is a common type of depression that is more than just the "winter blues" and should be taken seriously," said Brianna Rondeau, co-president of Active Minds. "We want to show students at the event what this disorder presents, so they can keep an eye out for themselves and their friends and seek help if needed."
In addition to promoting SAD at their table, Active Minds had holiday-themed de-stress activities, such as holiday coloring pages.
"A lot of people don't take their symptoms seriously enough to get the help that they actually need and deserve, so spreading light on the fact that this real, this is valid, and you deserve help is important", said Meghan Foster, vice president of Active Minds.
"It's way more prevalent than people think it is," said Sarah Cordio, co-president of Active Minds. "I'm sure many people have it and don't even realize it because it's probably something that just gets blown off. It's more real than people think it is and can have a serious toll on people's overall well-being".
This fall, the group held several events to help promote mental health among students, including self-care yoga at the Plourde, a coloring event with Assumption's Psychology Club, a "World Kindness Table" during the common hour, and a fundraiser to benefit a walk in March.  At the "Out of the Darkness Campus Walk" in March, Assumption will join thousands of people walking on their campuses across the country in support of the American Foundation for Suicide Prevention (AFSP). Active Minds has already raised over $1,000 in support of AFSP, which will contribute to new research for suicide prevention.
For additional resources on SAD and other mental health questions, Assumption's Counseling Services, located at the Wellness Center, provides confidential personal and group counseling at no charge. The Anonymous Suicide Prevention Hotline is 1-800-272-8255.
Jasmin Veerapen, a junior, is an intern for the Office of Communications. She is a staff writer for Le Provocateur.
3 comments