Assumption College Fall and Winter fashion trend list
---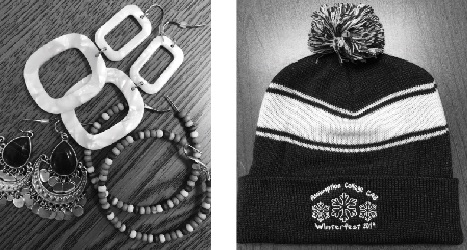 Sarah Ardolino, Art & Entertainment Editor
The end of the year brings cold weather and lots of layers. Fall and winter are arguably the best seasons for fashion and are filled with many cute styles and looks. I have noticed a few fall/winter fashion trends around our college campus this semester, which prompted me to compose a list of the most popular. I also added a few of my own personal style trends that I have been sporting lately because I am a libra and libras are known to be well-dressed. So without further ado, here is the Assumption College Fall 2019/Winter 2020 fashion trend list.
Jean Jackets- This one is a given. Almost every girl, boy or any gender in between can be found walking around campus with a jean jacket on. This is because they are so versatile and easy to wear: layer a jean jacket with a cozy sweater to keep warm or rock denim on denim. Personally, all my jean jackets are thrifted, and I encourage you to do the same. Thrifted jean jackets are sustainable and an ethical way to shop a trend. They are also unique and different. Instead of buying that same old jean jacket that everyone has from Target, you could have a creative spin on a trend.
Doc Martens- Skip the Bean Boots or Uggs and try some Doc Martens. These boots will definitely keep your toes warm in the harsh New England winter. They are a fun way to spice up your outfit and give it some character. Plus, there are many different styles and colors to choose from.
Statement Earrings- For those who have their ears pierced, statement earrings are a funky way to seriously make a statement. I used to be so scared of big earrings, and now I am obsessed. They can make a boring outfit way more fun.
Blue Winterfest Beanies- CAB held Winterfest this past weekend and gave students lots of goodies including cute, blue and white beanies with a little pom-pom on top. These beanies are now an Assumption student staple. Rep school spirit while staying warm in these truly iconic blue and white beanies.
Blue Light Blocking Glasses- I will come out and say it; I am a poser. I wear fake glasses just for the aesthetic. But wearing blue light blocking glasses serves an actual purpose, so I am not that much of a poser. Blue light blocking glasses are amazing because they block the harmful blue light from our eyes that radiates from our screens. They are also a cool way to change up your look by throwing on a pair of fresh new frames.
Sarah Ardolino, a senior, studies English. She is the Arts & Entertainment Editor for Le Provocateur.
33 comments