"Fast Fashion" and Its Impact on the Environment
---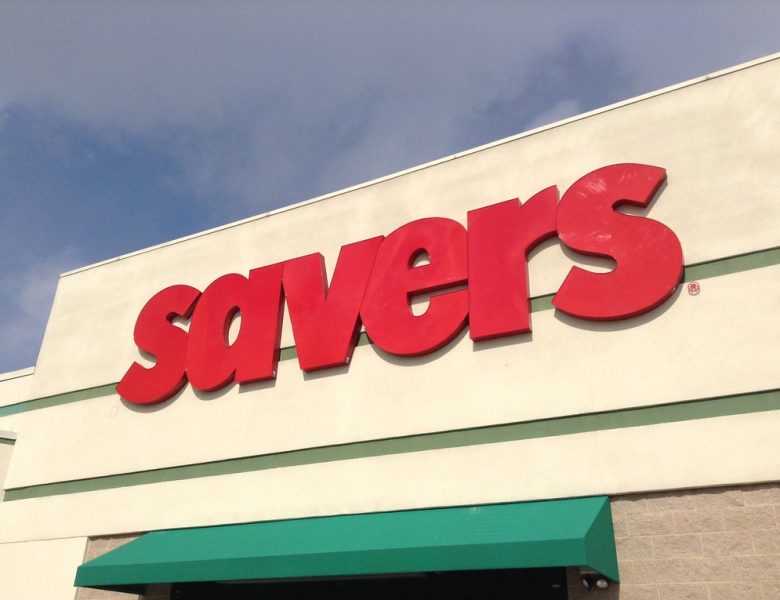 Kayla Brill, STAFF WRITER
The severe impacts of climate change is a fate we have tried to prevent—maybe just not hard enough. I am sure you have heard plenty about climate change and the effects it has on the environment, but did you know that the clothes you buy, wear and maybe even adore are one of the biggest climate change contributors? That's right, the fashion industry falls only second to oil as the world's largest polluter because of its CO2 emissions. Yeah, you read that right: second to oil as the world's largest polluter. If you are looking for ways to save the world (and your wallet) and look good while doing it, then hold on to your (second hand) hats because this article is exactly what you need. I will explain what fast fashion is, how to tell what brands are fast fashion brands and some alternatives for how to continue being stylish while helping to save the Earth.
Fast fashion brands and stores are destroying the environment each time they produce one item of clothing. According to the UN Environment Program, 8% to 10% of the world's global greenhouse emissions are produced by the fashion industry. So… what is fast fashion? Fast fashion can be defined as a fast and cheap approach to produce clothing that is always on trend. Not sure if the brands and stores you love participate in fast fashion? Think of your local mall. Consider the stores that seem to always offer everything on trend, not too pricey, but unfortunately seem like they are made of cheap and low-quality materials. Those are the types of stores that do not consider the materials they are using or the quality of the product they are making, they are strictly producing for the money and ability to stay in business, making them fast fashion participants.
Are you ready for the heavy, chilling facts on how the clothes you wear are tragically destroying our environment every time a dollar leaves your wallet and these stores are supported? Well, right off the bat, fast fashion is one of the top five largest polluters in the world. About one billion tons of CO2 are released from the production and distribution of all clothing items, a year. That exceeds emissions released from both international shipping and air travel. Emissions are bad now, yet they are projected to increase by 60% within the next 20 years. So in the next 20 years, they will be even more (quite literally) Earth-shattering. The Copenhagen Fashion Summit projects that the predicted increase of fast fashion CO2 emissions would destroy our environment to the point of irreversible damage.
So let me ask you, how long do you keep your clothes? Are you someone who wears your clothes until they have holes in them? Are you someone who wears them for a year or two and decide that you want to revamp your style so you get rid of your clothes? In the last 20 years, the length of time we keep our clothes has decreased by more than 50%. We have seen many fashion trends come and go and many people "in with the latest fashion" decide something is no longer on trend, so they get rid of it. If you fall into the category of getting rid of your clothes because they are not fashionable enough for you, I hope you consider donating. Only 15% of our old clothes have a chance at a new life outside of a landfill. Instead of leaving 85% of our clothes to die in landfills all around North America, we should reconsider our habits and start to think about the impact our clothes are having on our planet.
"If I shouldn't just throw my clothes in a garbage bag and put them on the curb on trash day, then what should I do with them?" There are more than 25,000 second-hand stores all over the US, so surely you can find one close to you where you can bring your old clothes. Donating your clothes to thrift stores is not only great for the environment, but for the economy as well. Many thrift stores donate their profits to charities so you can feel good about the clothes you are buying. Not to mention, your wallet will definitely thank you when you are paying $8 for a pair of jeans when you would pay upwards of $30+ dollars for them at any fast fashion store. I am not saying you can find everything you would ever need at a thrift store, yet I would highly suggest checking some second-hand stores first before splurging and spending your paycheck on one item of clothing.
I am an avid thrifter and I have been for a few years now. There are many things I love about thrifting. One of my favorite things is the likelihood of someone else having the same piece of clothing as you is slim to none. As someone who likes to be unique and even start trends of my own, this is a huge plus for me. Thrifting can absolutely be a process, yet it is an experience everyone should have under their belt. Lucky for you, I am going to give you some of my best tips for thrifting to make your (potentially) first or fiftieth time thrifting as successful as possible.
Make sure you give yourself plenty of time. Thrifting in time constraints is stressful and will cause you to miss some potentially good pieces.
Make sure to look on every rack in every section. You do not want to miss anything good.
Sign up for a membership card at your local thrift stores for even better deals.
Look for rips, tears and stains before you buy anything.
Bring a reusable bag. Many thrift stores no longer give out plastic bags and you can save the environment even more.
Along those lines, always grab a cart, even if you think you will not need it.
Wear easy to remove shoes for convenience when you try things on.
Read the reviews on local thrift stores near you to determine if they are even worth visiting.
Check what is around the store. Create an itinerary and make a fun day with friends out of it.
Bring your student ID. Some thrift stores offer student discounts when you present your ID at checkout.
As for local thrift stores around Assumption College, I took the time to visit some in the area and review them. Here's what I found:
The Goodwill Store
25 Park Ave
Worcester, MA 01605
Travel Time: 8 minutes
Review/Opinions:
Overall, I would give this Goodwill a 3 out of 5 stars. There was a very wide variety of jeans for women. As I continued to explore, I noticed there was also a wide variety of button downs for both men and women. They had a good selection of graphic tees for men. Unfortunately, the store was a bit disorganized and dirty when it came to the dressing rooms because of the clothes that were not cleared out and that were laying all over the floor.
Savers
490 Lincoln St
Worcester, MA 01605
Travel Time: 15 minutes
Review/Opinions:
Overall, I would give this Savers a 4.5 out of 5 stars. This thrift store was one of the biggest and cleanest ones I have seen in a long time. This store had a wide variety of everything and it was very organized and easy to find things. The line was long, meaning it was a successful trip for most people- which is always a good sign. Though the trip is a little further than most would like to make, if you are looking for a guaranteed successful trip, this is your one stop shop.
Kayla Brill, a first-year, studies Biology. She is a staff writer for Le Provocateur.
1 comment