New Kanye West album falls short of expectations: "Jesus is King" review
---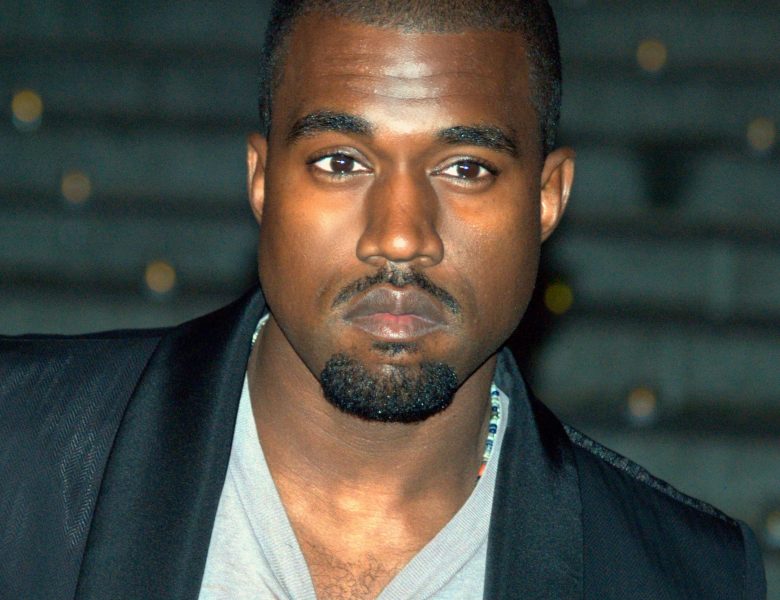 Luke Orlando, STAFF WRITER
On Oct. 25, Kanye West released his ninth studio album, "Jesus is King." This project is the rapper and producer's attempt at a "gospel" album with lyrical focuses on Christian themes. It is also his follow-up to the biggest year of his career. In 2018, West released five albums in five weeks featuring his production. All of which received massive critical acclaim. His project with Pusha T, "Daytona," was nominated for a Grammy for Rap Album of the Year. His 2018 campaign rejuvenated the careers of Kid Cudi and Nas, as well as, releasing Teyana Taylor's breakout LP, "K.T.S.E." Being an artist as prolific and eccentric as West, any new release is surrounded by conversation.
As always, what is a West album release without controversy or confusion leading up to it? This release was really not any different. "Yahndi," which was supposed to be released in September, never dropped. Then it was announced that West will now only deal in Christian Music. A far cry from 2018's collaboration with Lil Pump, "I Love It."
He began performing every week at different masses and events across the country, which were labeled "Sunday Services." These performances featured a semi-traditional choir singing re-composed renditions of West's songs and often posted on Kim Kardashian's online story. These were truly exciting for those fans of his earlier work with focus on soul-based samples, but reminiscent of his newer and more luscious work.
After being pushed back a few more times, the project dropped at noon rather than at midnight on Friday. The news on Twitter took off like wildfire. Staff Writer, Kyle Delorey, and I immediately began listening. With 30 minutes before class, this 11 track, 27 minute album, was about to get a hard listen.
This half baked mess of a high budget movie train wreck starts boisterously with the vocalizing styles of the Sunday Service Choir. West's genius falls a tad short on the opening track "Every Hour" with what sounds like he simply sped up the original track. This fairly minimal track makes up for missed opportunity with sheer energy and passion and is a fairly solid opener.
A haunting organ and boring verse open "Selah." The choir returns with power singing "hallelujah" at a high velocity. This coupled with a booming drum and typical weird West noises. This track leaves a lot to be desired.
"Follow God" is a tight track that feels close to Old West coming out. However, his delivery feels lazy, almost uninterested. The solid beat picks up the pace on the song, allowing for his poor cadence to go under the radar.
"Closed On Sunday" is kind of funny, but it is hard to tell if this was on purpose or not. With lyrics, "Closed on Sunday, you my Chick-fil-A. You my number one, with the lemonade." This has nothing more to offer; the beat is boring and feels like it was done in three minutes. The next track, "On God," uses a fairly annoying synth loop.
One of the strongest moments is found on "Everything We Need." The verse really is whatever. It is the strained vocal delivery West uses followed by a beautiful bridge that I was left wanting more of.
The most disappointing moment comes from how rushed "Water" feels. The sonic imagery is full of potential. It is easy to get sucked into a different dimension and begin to transcend while listening to this song, until west ruins it by talking over it. The lyrics were clearly not finished so he kind of mumbles over the ambient background, then proceeds to repeat, "Jesus, flow through us Jesus, heal the bruises, Jesus, clean the music, Jesus, please use us…" and so on without much emotion.
The stand out track, and possibly the only one West had any sort of vision for is "God Is." The song is quite elegant. Whenever he tries to sing, it is hit or miss, but the strained nature of his voice on this piece comes across as passion and love for all that is beautiful in the world. This is the first moment in the album that feels truly inspired on a deep level. The sample is truly beautiful and used quite faithfully. This is what he should have focused on. I decided to ignore many of his lyrics throughout this album, as he seems to be missing the point of a religious project such as this. Many bars are nothing short of virtue signaling. This track up to this point in the album stands alone in its effectiveness in showcasing the beauty in an individual's love for God.
The "Clipse" reunion was a treat as well. Pusha T and his brother, No Malice (formerly Malice, before converting to Christianity), open up regarding their faith. The two of them, if nothing else, are consistent. These two powerful verses set the stage for a beautiful saxophone solo by none other than Kenny G. Short, clean, inspired and a great addition to the track.
The closer, "Jesus is Lord," features a horn section that slowly builds like waves. West sings a short hymn proclaiming that all should bow to the Lord Jesus. Right when you expected a massive blare of the horns to transition the drums in and West to deliver an introspective closing verse, it ends. The sonic climax feels like it is three second away, and another amazing track is on its way, and it ends. Very disappointing. A solid closer could really change the fate of this project, but it failed on that level.
The good news is that ranking West albums just got easier. I now have my worst album by the greatest artist of our generation. Aside from a few beautiful moments, this album does not feel inspired, which is contradictory to what you would expect from a newly born Christian manic, but it is clear to me that he did this project more so to prove some sort of point than for the music.
If you were take out "God Is," the "Clipse" reunion and the Kenny G's solo, I could have made a better album. The cohesiveness is not there. Creative lyricism is not there. Innovation is not there. It sounds like scraps from throughout his career and abandoned projects. The only thought put into this project was "Imma talk about God."
2/5 Stars
Luke Orlando, a senior, studies Marketing. He is a staff writer for Le Provocateur.
21 comments