The Impact of START
---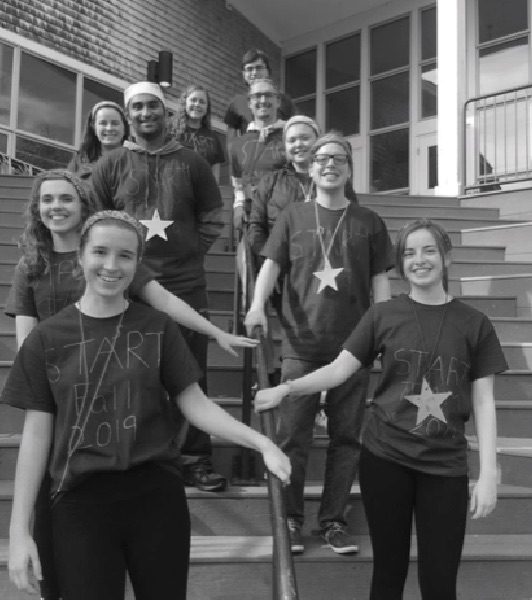 Hannah Cairney, STAFF WRITER
When I transferred into Assumption College for my second semester of my freshman year, I never imagined myself being so involved on campus. I knew that there were many clubs and activities to involve myself in, but I didn't think I would actually show up to anything. One of the first things I heard about when I got to Assumption was the START retreat which I was told was a good opportunity to meet other students and get involved. While I thought it sounded interesting, I decided not to go because I was still trying to get my bearings as a new transfer student. After not hearing about it again for a while, during my second semester sophomore year a few of my friends mentioned it to me again and said that I absolutely had to go. My friends explained that not only would I meet new people and find out new ways to get involved, but that I would also be able to get away from daily anxieties and just relax. This seemed to be just what I needed during the extremely busy semester. Little did I know that I was right, it was exactly what I needed.
I decided to go on the START retreat during the spring semester of sophomore year. I did not know what to expect when I arrived at the retreat center because the events on the retreat are unknown so that retreatants are better able to enter into the retreat without knowing everything in advance. I found myself extremely nervous going into the weekend, but I quickly realized that there was absolutely nothing to be nervous about. The team was so welcoming and genuinely happy that we all decided to come on the retreat. The great things that everyone had told me about START came true. I left my retreat refreshed with many new friends and a few new clubs to get involved with on campus.
I had such an incredible experience on my retreat that I decided to apply to be on the team for the next semester. I am proud to say that I just finished leading the Fall 2019 START retreat that was on October 25-26th . After many weeks of preparing for the weekend, the team was finally ready to hold the retreat weekend for the many students who signed up. We were happy to host students in every grade level from first-years to seniors. It does not matter what year you are at Assumption, the retreat is great no matter where you are in life. Sarah Ardolino class of 2020 explained, "It was a great opportunity to take time and reflect on not only my faith, but my past four years here at Assumption. I really enjoyed listening to other's stories and discussing them in my small group." While I cannot give away what we do on the retreat since many have not yet gone, I can say that through many fun activities, you will meet everyone on the retreat very quickly. By the end of the weekend, you will most likely know everyone's name and will have shared laughs with all of them. Aside from laughing and having fun, you will have the opportunity to clear your head and let yourself breathe for a while which I know doesn't always happen during busy semesters. Zachary Dubreuil, a junior who just attended the retreat, commented, "For me it was a great time of reflection during which I didn't have to worry about the hustle and bustle of college life." When I went for my first time and again when I served on team, I left the retreat having a renewed sense of self going back into reality.
When I transferred into Assumption, I never imaged myself involved, but now here I am in my junior year as a student leader for two different clubs and involved in countless different things on campus. I owe much of my newly found confidence to show up to events on campus to START. The retreat also gave me many of my absolute best friends which I am forever grateful for. The cool thing about START is that it does not matter where you are in your faith to go. You can be religious or not religious at all and still have an incredible weekend meeting even more incredible people. I will be forever thankful for the START retreat and everything it has done for me especially in my life at Assumption. If you feel like it might be for you, I challenge you to sign up for one of the best weekends of your life.
Hannah Cairney, a junior, studies English and Secondary Education. Sheis a staff writer for Le Provocateur.
0 comments