The Political and Social Climate of New England
---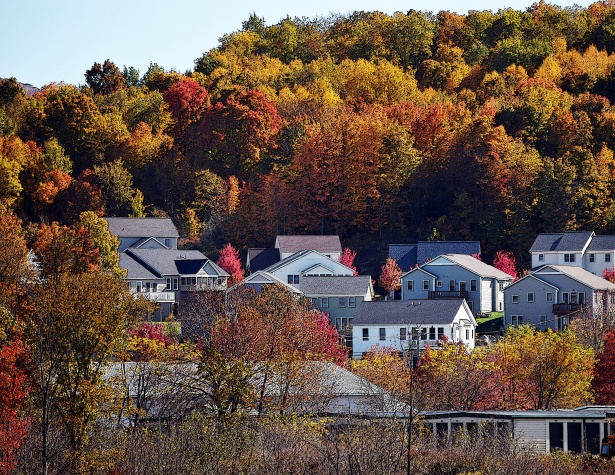 Oliver Bugbee, STAFF WRITER
New England is a unique region of the United States. Despite its relatively small population, it holds much historical significance. Each state has many important milestones and facts about the U.S. The first American hamburger was created in Connecticut. The first state to outlaw slavery was Vermont. The first naval battle of the Revolutionary War took place in Maine. Rhode Island was the first state with a democratic government. The first presidential primary took place in Massachusetts. And, of course, two of the most popular senators in America (and presidential candidates) sit right here in New England, Senator Elizabeth Warren (D-MA) and Senator Bernie Sanders (I-VT).
New England's political climate is also quite unique. It is usually seen as one of the most liberal regions of the States. However, many of its politicians are Republican, and Vermont, New Hampshire and Massachusetts all have Republican governors. Vermont and Massachusetts are consistently ranked in the top ten most liberal states in the nation. Maine just elected Janet Mills, a Democrat, however they had a Republican governor last year. It is also important to note that there is only one Republican congressperson from New England. Why, one may ask, do so many states in New England have Republican leadership through governance, despite the fact that they voted against Trump in the 2016 election?
A good way to break this down is the difference in political views between younger Americans and older Americans. Generations Z (born 1996-2010) and Y (born 1981-1996, usually referred to as Millennials) tend to lean to the left, while Baby Boomers (born 1946-1964) tend to lean to the right. One important point to note is that Millennials tend to vote less in governor elections, but vote more frequently in Congressional and local state/district races. However, political views at Catholic colleges in New England tell a different story. Our conference rival and Catholic school Stonehill College is the 10th most conservative college in New England, according to Niche.com's rankings. Assumption makes this list as well, coming in at 16th for most conservative in New England. In fact, W.P.I. and Anna Maria College even made the list, along with our other conference rival, Bentley University.
One hypothesis to take from these facts is that New England may continue to become more conservative, due to its aging population. Maine has the oldest median age, at 44.6 years old. New Hampshire follows, at 43.2, and then Vermont comes in third oldest at 42.6 years old. These demographics are exponentially increasing, as young people are not moving to these states in large numbers. In 27% of all cities and towns in Northern New England, the population has declined significantly between 1990 and 2017. Young people are not moving to these areas. Why does this indicate that it may become more conservative? Because older generations tend to vote red, especially in statewide and local district elections. If young people continue to move out of these areas, and if more migration to these states continues to be from older populations, voting patterns will change drastically in these states.
Young people are being driven out of the region due to multiple factors. Perhaps the most important factor? Gentrification and rising housing costs. It is becoming more and more difficult for college grads to find apartments that can be afforded through entry-level jobs. In fact, Worcester is experiencing these effects too. Boston is also becoming increasingly pricey, partially due to loose regulations for landlords and apartment owners. The question is, could rent control spur more economic growth in struggling New England towns? We hope to find an answer for these economically deprived communities.
Oliver Bugbee, a junior, studies Human Services. He is a staff writer for Le Provocateur.
33 comments