Two Perspectives: Top 10 Albums of 2019
---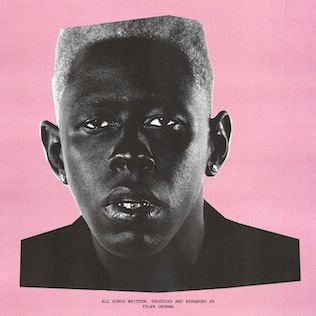 Kyle Delorey, Staff Writer
Top 10 Albums of 2019
Number 10: "Remind Me Tomorrow" – Sharon Van Etten
Number 9: "When We All Fall Asleep" – Billie Eilish
Number 8: "Uknowhatimsayin?" – Danny Brown
Number 7: "Norman F***ing Rockwell" – Lana Del Ray
Number 6: "Father of the Bride" – Vampire Weekend
Number 5: "Charli" – Charli XCX
Number 4: "Titanic Rising" – Weyes Blood
Number 3: "Morbid Stuff" – PUP
Toronto-based punk band PUP's third studio album, "Morbid Stuff," raised my own standard for punk music. I never considered myself a big fan of the genre, but PUP surprised me with this project. Energetic and complex riffs, incredibly lucid lyrics and intense topic matters, "Morbid Stuff" is an angsty trip through the groups' darkest thoughts.
Recommended Tracks: "Morbid Stuff," "Kids," "City"
Number 2: "Bandana" – Freddie Gibbs and Madlib
"Gangsta Rap" is seen as a lost art in today's hip-hop scene that has been diluted with themes of trap, angst and emotions. However, in the duo's second album, "Bandana," Freddie Gibbs and Madlib deliver some of the sharpest, hardest hitting flows of the year. The unlikely pairing of Madlib's contemporary beats and Gibb's harsh style shouldn't work, but it does.
Recommended Tracks: "Palmolive," "Flat Tummy Tea," "Giannis"
Number 1: "IGOR" – Tyler, The Creator
The Odd Future leader has matured greatly as an artist since his "Goblin" days, with his 2017 project, "Flower Boy," garnering massive acclaim across the board. This past year, Tyler, The Creator dropped his latest project "IGOR" and was met with the same acclaim and then some. Taking large leaps away from his traditional rap style, Tyler, The Creator dove head first into the world of Neo-Soul and R&B. Tackling themes of toxic relationships, anger, love, cheating and co-dependence, he stuffs "IGOR" full of raw emotion. Each song flows into the next either via musical transition or abstract soundbites to tell the story of Igor, a heartbroken soul trapped in a twisted love triangle. The album also boasts features from an eclectic variety of artists from Kanye West and Playboi Carti to Solange and La Roux. Very rarely does an artist change up their style so drastically and nail it on the first try like Tyer, The Creator did with "IGOR." In whole, the album is as grand as it is personable and that is why it stands as my number one album of 2019.
Recommended Tracks: "Earfquake," "I Think," "A Boy is a Gun," "What's Good"
13 comments