2020 On Its Way
---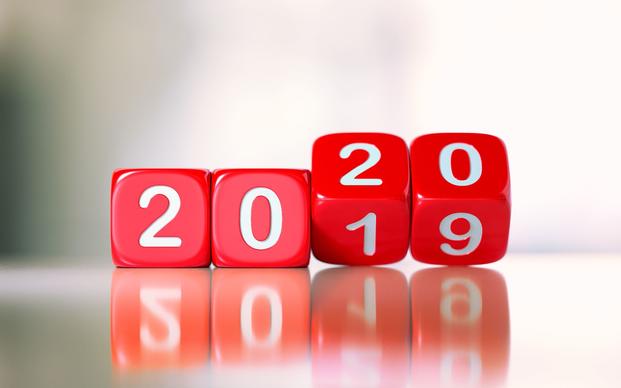 Alicia Burrows, Assistant Editor-in-Chief
Yikes. That is a year that I never thought would come. When I came to Assumption for my COMPASS orientation a whole three and a half years ago, it was crazy to be welcomed as the class of 2020. I mean, I still feel like 2016 was just last week and that I graduated from high school a couple months ago.
It feels weird to think that in a few months I will be 22, and then a few months after that I will have a Bachelor's Degree and will be entering "the real world." I still remember when I was a kid, and I used to think that college students were these big, scary adults that were exuding confidence and had their whole lives figured out. Now, as I am one of these big, scary college students, I know all too well that what I thought 10 years ago could be nothing further from the truth.
Technically, you are considered and adult once you turn 18, and are able to buy a lottery ticket and drive your car past 12:30am, but in all honesty I do not feel like an adult at all. There are still so many things that I rely on my parents for, and I cannot imagine having to survive without them. My dad always tells me and my brother stories about how independent he was when he was our age: how he bought his first car with his own money when he was just 16 and was living without the financial assistance of his parents soon after that. Honestly, I think that this is crazy and I cannot imagine having to pay my own bills and solve the crazy problems life throws at me without the help of my parents.
As I think about 2020 coming up in just less than a month, I am filled with fear, but also excitement. I am scared of graduation, and everything it implies about my next steps in life. However, I am excited for not just a new year, but also a new decade with new memories to make and opportunities to be had.
I still remember New Years Eve of 2009, where my best friend and her little brother (who was conveniently my little brother's best friend) came to our house to celebrate. My mom did not want to deal with the insanity of having four kids up until midnight, but also wanted to give us the excitement of ringing in the 2010s. So, at around 9pm, she sent Mary and I around our house to help her change all of our clocks two hours ahead, so that when it was really 10pm the clocks would read 12am. This way, she could send all of us kids to bed a few hours earlier so we would not be so cranky in the morning and she could get to sleep. Ringing in the New Year this way was exciting, and Mary and I thought it was the best thing that we were allowed in on this secret to trick our little brothers into going to bed earlier.
Now, as New Years Eve of 2019 is approaching, I know my 11-year-old sister would NEVER be gullible enough to go to bed at 10pm instead of 12am. She practically insists on watching the ball drop on TV, and for the past few years she has been the one awake and screaming "Happy New Year" while my parents are fast asleep on the couch.
New Years for me is always filled with champagne, friends and family, board games and resolutions that I do not know why I even bother making because I know I will not keep them past February. However, this does not take away from the excitement of a New Year and a fresh start. It is pretty crazy how we can let a simple change in the calendar dictate so much of our lives, but I think the motivation and relief that we feel from starting a new year is something we should carry with us the whole year round, not just until February.
Personally, I know I will still be signing dates as '19 instead of '20 until AT LEAST March, both out of forgetfulness and out of denial that this is a year full of so many changes in my life. As 2020 will surely be a monumental year in my life, my resolution (which I hope to keep much later than February) is to live my life to the fullest and appreciate little moments every day. During 2020 I will be spending my last five months as an undergraduate student at Assumption, graduating and then hopefully going to graduate school for nursing. Many big changes will be happening, but I am eager to embark on the journey that will be the rest of my life. So this year, I challenge not just myself, but you as well, to make the most out of every day and appreciate the little moments. Here's to an amazing new decade!
2 comments