The Debate of the Season: Does Christmas Start in November or December?
---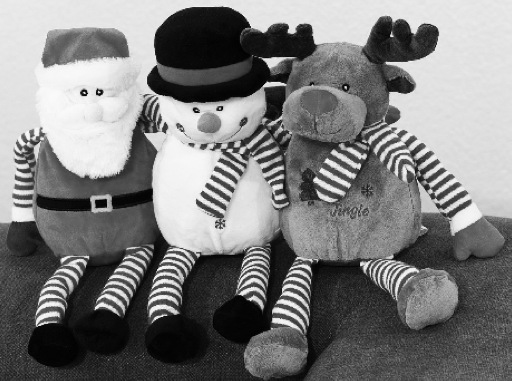 Justin Rankin, Business Editor
It is November first; "Spooky Season" has officially ended. Now it is time to prepare for the next holiday. What Holiday do we prepare for? Is it Christmas or Thanksgiving? For each person it depends, for some it is the Christmas season, playing Mariah Carey's, "All I Want for Christmas Is You" and impatiently waiting for the first snowfall. For others it is Thanksgiving, thinking about all the stuffing, turkey and bread that will be consumed while watching the parade or football. No matter who you are, you fall into one of these two groups. Personally, for me, Christmas season does not start until after Thanksgiving. As an active campaigner for this issue, I believe there are many reasons why Christmas cannot start until after Thanksgiving. The first being that Thanksgiving is a favorite holiday to many, as well as it being the kickoff to the Christmas season. Thanksgiving also limits the length of Christmas allowing for the right amount of time to celebrate.
As I stated earlier, Thanksgiving is a favorite holiday among many. This may seem like an outlandish statement to make, but if you go ask the next person you see if Thanksgiving is one of their top three favorite holidays, there is a good chance they say yes. Thanksgiving has much to offer with great food, football, family, taking time to think about everything one is thankful for and who can forget that long weekend. It is all these aspects combined that are exciting and have people looking forward to that last Thursday of November. Although, if Christmas season starts November 1st, this great day would be overlooked, being consumed by the idea of presents and Santa, leaving Thanksgiving to be just a mere side show, which should not be the case. It would turn into a holiday that just gives a break from Indigenous People's Day and Christmas. This would take away from its ideas of giving and being thankful by celebrating with great food. Thanksgiving as well is the unofficial start to the Christmas season.
With any great trek there is a celebration to get ready for the hard trip ahead. Here, Thanksgiving is the celebration preparing for the hustle and bustle of Christmas spirit, of fighting through the crowds for presents, listening to Christmas music and all the activities people shove into this month. It is the start of what can be claimed as the most wonderful time of the year. Personally, for me, Christmas is the best holiday of them all, but it is Thanksgiving that adds to excitement of the holiday. For Thanksgiving is the gun that starts a race, allowing for that rush of excitement on the starting block. Then bang, Thanksgiving is over, and now the mad dash of Christmas has arrived with the sprint of Black Friday. This outpouring of emotion only comes from the Thanksgiving season. It is Thanksgiving being that unofficial start to the Christmas that adds to the excitement of the Christmas season.
Christmas season is a great time of year, although for many a month is more than enough time to celebrate. For those who say Christmas starts in November are they really celebrating for two months? Or are they listening to Christmas music for a couple of days into November until they get sick of it and that is it? For most cases yes, two months of Christmas spirit is too much. There are only so many Christmas songs to listen to, only so many movies to watch, and only so many festive activities to do. By December 26th people are drained from the past month of celebrating. Imagine if only it started a month earlier. People would be burnt-out with Christmas long before Santa was on his way. It is the unofficial start that Thanksgiving presents that makes Christmas begin in December.
The official start to the Christmas season will always be debated. There will never be a specific day the season starts. Although, I think it is the enjoyment that Thanksgiving brings and the exciting time that follows that has many start the Christmas season after. As this debate will never be settled I think everyone can agree that the time from Thanksgiving to Christmas, in the words of Andy Williams, "It's the most wonderful time of the year!"
0 comments