Track and Field Breaks Records at Indoor Season Opener
---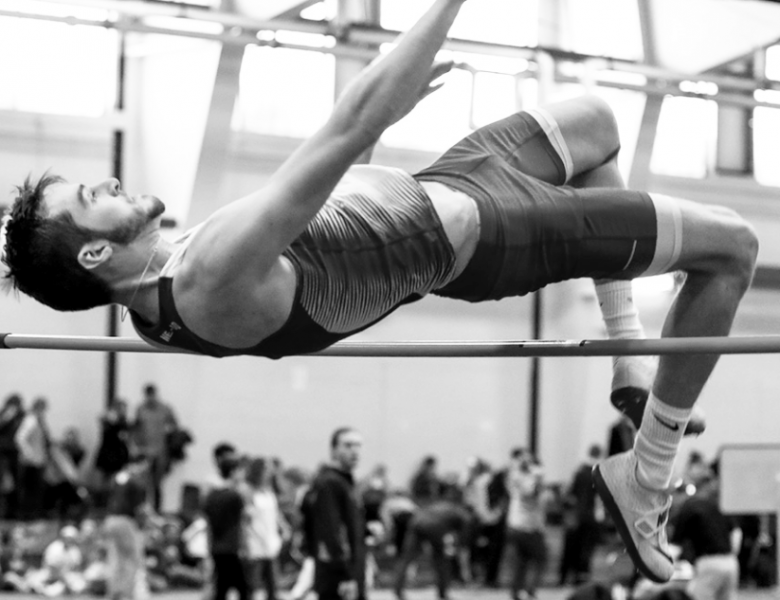 Gina Savino, Sports Editor
Track and Field began their indoor season this past Saturday at the Alden Invitation in Providence, Rhode Island. The team saw school records broken at their very first meet, as well as at least one fifth place finish by six different Hounds.
Track and Field had announced their captains back in the summer before the upcoming Cross Country season. The captains for the 2019-2020 season are seniors Emily Casella (Athol, MA), Jeff Chicca (Westport, MA), Ryan Gill (East Granby, CT), Kevin Hack (Uxbridge, MA), Will Mardo (Cumberland, RI), Kialeigh Marston (Standish, ME), Nicole McMorrow (Milford, NH), and Alicia Polak (Lowell, MA).  Casella and Chicca captain the throwers, Mardo and Marston captain the distance runners, Gill and Polak are captaining the mid-distance runners, and McMorrow and Hack are captains of the jumpers and sprinters.
On the women's side of the team at the Alden Invitational, captain Emily Casella broke the weight throw record at 15.43m. This earned her a third place finish. Senior captain Kialeigh Marston took first place in the 3,000m final, with junior Tressa Novak behind her in third. Sophomores Claudia Koontz, Stella Noecker, and Abigail McKeown all placed fifth in their respective events.
For the men, first-year Anthony Spignese broke the school record in the 300m. Spignese also earned a second place finish in the 60m. Junior Joseph Santos broke the record for 60m hurdles. Senior captain Kevin Hack was behind him in third in the 60m hurdles event. Hack also earned a first place finish for the men's high jump.
Juniors Shawn Scullion and Brendan Carter placed fourth and fifth respectively in their events.
With three new school records to start off an impressive indoor season, the Hounds will compete next on Saturday, January 11th, at the Reggie Poyau Memorial Invitational at Brandeis University in Waltham, Massachusetts.
17 comments