The Oscars are coming: what to watch before the big night
---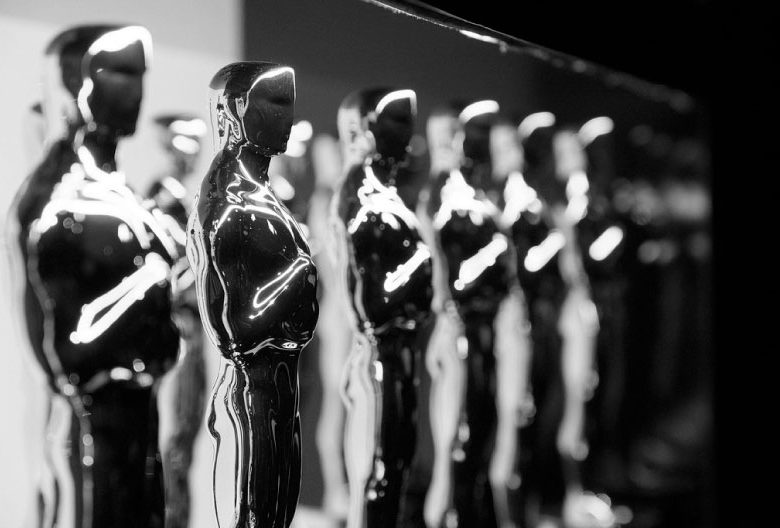 Hayden Butler, Staff Writer
2019 had given our society a run for its money before the new decade began. Literally. The movie industry gave 2019 a showcase of powerful, unique and inspiring films spanning many different genres. Movies like "Avengers: Endgame," "Hustlers," "Toy Story 4," "Rocketman," "The Lighthouse" and "Uncut Gems" set high standards for what to expect from the movie industry. Unfortunately, only a select few can be recognized at the Oscars. The Oscars are awarded for artistic and technical merit in the film industry. Given annually by the Academy of Motion Picture Arts and Sciences (AMPAS), the awards are an international recognition of excellence in cinematic achievements as assessed by the Academy's voting membership. The nominations have been announced, and the judging for the best performances this past year is underway. Here are some nominated flicks to consider watching, what to expect, what other students said and see why they could be worth the two hours to sit down and watch:
"Joker" – Following much controversy of topics addressed in the film, "Joker" rose to the standards of cinematic genius. Joaquin Phoenix, who has been nominated for Best Actor, went beyond a broken man and recreated one of the most notable villains in comic book history. Focused on more real-world problems than fighting crime, you still engage in the edge of your seat cinema. Character development was extremely raw and powerful for Phoenix as Arthur Fleck and takes a new perspective on a traditional comic book film. Brianna Rondeau, a senior Psychology major at Assumption College, had a lot to say of the movie, although concluded with that, "When mental health goes untreated there can be detrimental effects. "The Joker" depicted what untreated mental illness can look like and what the social, political and personal barriers can be that limit treatment. This movie highlights the importance of social services for those struggling. After all, everybody has mental health and physical health, and both should be taken seriously for every individual."
"Jojo Rabbit" – Taika Waititi's newest project, following his works of "Thor: Ragnarok" and "The Mandalorian," had high expectations for the film, expectations he successfully filled. "Jojo Rabbit" has been nominated for six awards, including Best Adapted Screenplay, Best Supporting Actress and the highly acclaimed, Best Picture award. "Jojo Rabbit" follows Johannes, a Nazi youth, alongside his imaginary friend, Hitler, in a somewhat coming-of-age story. It explores many levels of fantasy, comedy and drama, all of which keep you engaged throughout the whole flick. The story is based solely on dark humor, but still manages to feel light and fun for the majority. Kyle Delorey, staff writer for Le Provocateur and a senior at Assumption College, called "Jojo Rabbit," "a unique story full of heart, a little bit of dark humor and a fantastic cast." Add it to your watchlist and explore imagination beyond history.
"Marriage Story" – One of two Netflix's next Best Picture nominees, following the success of their movie "Roma" which won for Best Director, "Marriage Story" has not been shy of following that same success. Starring Adam Driver and Scarlett Johansson, you follow their failing marriage leading to a much-needed divorce. Writer-Director Noah Baumbach exemplifies the pain of the divorce process in this flick. Many emotions are conveyed in the entirety of the film, which gives it much diversity for a drama flick. Driver and Johansson are respectively nominated for Best Actor and Actress in this film, rightfully so for their performances. Zach Pransky, a Senior English major here at Assumption College, felt many emotions as well, saying that their acting was, "so good that I found myself picking sides throughout the entire movie. This movie hits close to home for me and the film beautifully captured the heartache that comes along with divorce."
"1917" – Coming off the best picture win at the Golden Globes, "1917" has stood out among many other war movies over the years. What looks like one continuous shot, the movie's cinematography is anything shy from flawless. The story follows two young soldiers on a mission to stop an all-out attack on the German front, which is a trap set for the British armies. The story is one that keeps you engaged, stressed and hopeful for certain outcomes. The theatrical impact was huge, and it will surely give you that same impact on your TV at home. If you are looking for a unique style and heartfelt story told, "1917" is the movie you are looking for. The flick conveys themes of death, rebirth and redemption, which come full circle for a moving experience of what shows the effects that war has even on society today.
Other movies to consider viewing nominated across different categories include:
"Parasite" for Best Picture
"Once Upon A Time in Hollywood" for Best Picture
"The Irishman" for Best Picture
"Ford v. Ferrari" for Best Picture
"Little Women" for Best Picture
"Knives Out" for Writing/Original Screenplay
"The Lighthouse" for Cinematography
"Bombshell" for Best Actress
2019 was a wonderful year for cinema, a year to be praised in all shapes and forms. The 92nd Annual Oscars Showcase will be premiering on Sunday, Feb. 9 at 8 p.m. EST on ABC.
4 comments