Dr. Cady Melzer begins position as new Vice President of Students Affairs and Dean of Students
---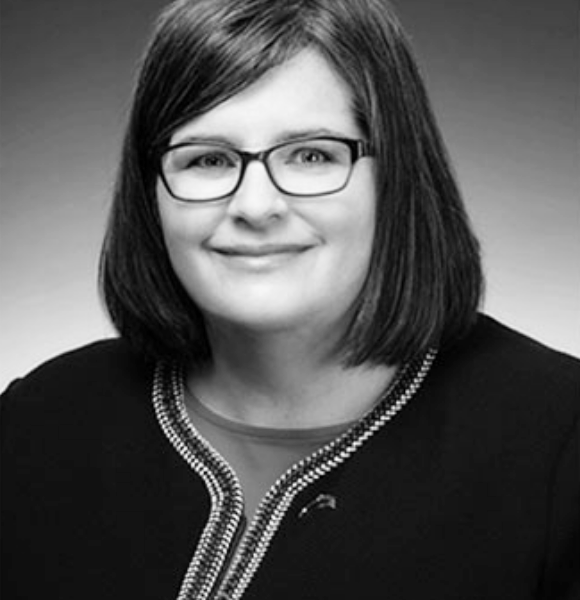 David Pepin, Editor-In-Chief
On October 23, 2019, Assumption College President Francesco Cesareo announced that Deborah Cady Melzer, Ph.D. was selected to become the next vice president of student affairs and dean of students at Assumption.
Now a month into her new role after officially starting on January 6, 2020, Dr. Cady Melzer is responsible for leading a wide variety of tasks and goals that the Student Affairs Division oversees and carries out. According to the Office of Communications, some areas which fall under the Student Affairs Division include Residential Life, Student Conduct, Student Activities, Health Services, Counseling Services and Campus Recreation.
"I find the students here incredibly caring and committed," Dr. Cady Melzer said. "They all look out for each other, they are all committed to their academic course work and their ambitions and dreams. I find it nice that those ambitions and dreams are grounded in a sense of community."
"Dr. Cady Melzer will enhance the culture of Assumption by inspiring staff and students in cultivating a sense of community and a shared vision for the division of Student Affairs." President Cesareo told the Office of Communications. "Dr. Cady Melzer will help shape the student culture and create a campus environment that contributes to student formation."
Dr. Cady Melzer comes to the Assumption community after nearly ten years of experience as the vice president for student development and Title IX coordinator for Le Moyne College in Syracuse, New York where she helped oversee all student life functions.
Prior to Le Moyne, she also has experience working several years with other Catholic institutions such as Fairfield University and Stonehill College. Dr. Cady Melzer also received her doctorate from Boston College and completed her undergraduate at Saint Michael's College in Vermont.
"I have a lot of Catholic schools in my background," Dr. Cady Melzer said. According to an article from the Office of Communications, Dr. Cady Melzer helped contribute to a number of achievements during her time at Le Moyne College such as contributions to an 88 percent retention rate, record numbers of residential students, obtaining state and federal grants for student opportunity programs and sexual violence prevention education. The same article states that under Dr. Cady Melzer's watch, Le Moyne's Division of Student Development grew from seven to 20 different and diverse departments.
"My entire family's transition has been so smooth because of how welcoming people have been, not just at Assumption but in Worcester," she said.
"My vision is to continue to grow student engagement, she said. "The experiences that we're trying to provide for students and student life are open to all students."
39 comments