Kobe Bryant, daughter Gianna, among nine killed in helicopter crash
---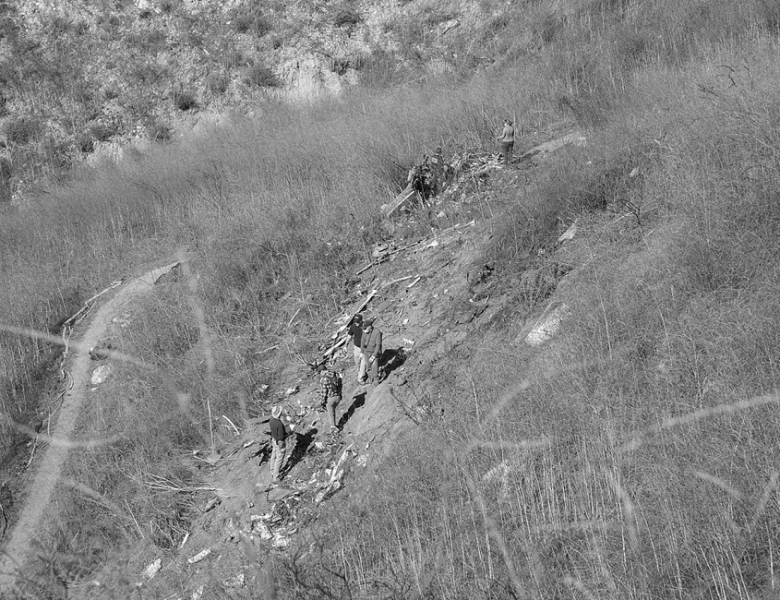 Domenico Colace, Online Editor
On Sunday January 26, 2020, in the hills of Calabasas, California, a helicopter went down taking with it the lives of nine passengers. Among these passengers was famed NBA star, Kobe Bryant and his daughter Gianna Bryant. This news came to a shock to not only the millions of basketball fans, but the world itself.
Kobe Bryant transcended the realm of sports to affect almost anyone who has even heard of him. Over a week later and there are still people who find it hard to believe that Bryant as well as the eight others tragically passed away.
The Crash
On the morning of January 26th, the eight passengers and one pilot all boarded a Sikorsky S-76B helicopter and prepared to flight from sunny Orange County. The flight began routinely through the Los Angeles basin and over the city.
It was low, flat and clear with plenty of visibility plus it was a high traffic route the pilot made often. As they began to leave the basin and head into the San Fernando valley the weather drastically changed. The fog became immensely thick that even those on the ground had poor visibility.
Even the Los Angeles Police Department grounded all air patrols, sighting the weather was too dangerous to fly in. After flying through the fog for a few minutes, Air Traffic Control noted that the pilot was flying too low and when asked about he said that he trying to avoid the cloud coverage. He then immediately began to rise and turn off course before plummeting into the mountainside.
It is currently unknown as to what caused the crash, but federal investigators said they will piece it together within a month.
The Helicopter
The Sikorsky S-76B is an extremely common helicopter used for executive, search-and-rescue, and air ambulance transport among other things. The helicopter is used globally to transport different heads of state. It is regarded as decently safe aircraft with only eight incidents over 26 years prior to 2020, two of which being fatal or serious injuries.
The aircraft that they were flying lacked some strongly recommended equipment such as a sensor that will alert the pilot if they fly too close to the ground. The company that the helicopter was rented from also did not have permits to allow pilots to fly with instruments.
Not that the pilot could not use them because he was well respected and experienced, but the rental company only had permits where pilots could only fly with perfect visibility. These could have been factors regarding the crash or it could have been others, but no one truly knows what happened and will not un the federal investigators finish their report.
Kobe Bryant will be missed and mourned for the difference he has made in peoples lives. This tragedy perhaps stings more than others because of how much of an impact Kobe had on our generation. The current generation of NBA players were all inspired by him and his Mamba Mentality.
Not only that, but Kobe was training the next generation of female basketball players to further grow the sport. The Mamba Mentality though transcends basketball reaching out to other sports and people who just believe in hard work. There have been numerous tributes to Kobe as a thank you for what he has done for everyone, but these tributes span the globe from little to big and from soccer to
basketball and everywhere in between. Kobe was a modern-day Renaissance man and will be dearly missed. As Italian side A.C. Milan said in their tribute, Sempre Kobe.
So we shall not forget their names
Alyssa Altobelli, 14
Keri Altobelli, 46
John Altobelli, 56
Kobe Bryant, 41
Gianna Bryant, 13
Payton Chester, 13
Sarah Chester, 45
Christina Mauser, 38
Ara Zobayan, 50
17 comments