Assumption College Honors Black History Month
---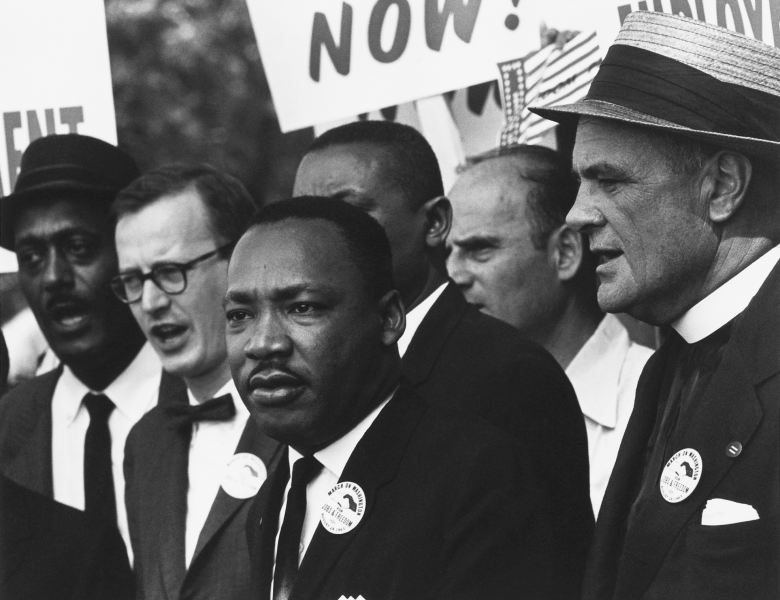 Calvin Milliner, Staff Writer
"If there is no struggle, there is no progress." -Frederick Douglass
It's that time of year again. The month of February, also known as Black History Month, in which we celebrate and pay tribute to the generations of African Americans who struggled with adversity to achieve equality in the United States.
Let's go on a history lesson. What we know now as Black History Month was previously designated as Negro History Week in 1926. It was established by Carter G. Woodson, an American historian, author, and journalist who believed it was necessary to devote a period of time in which Black people could celebrate their heritage, while also having the opportunity to enlighten people on the issues that Black communities were facing.
Each year, Black History Month has a theme that emphasizes the changes in how people of color in the United States have viewed themselves, the influence of social movements, and the desires of the Black community. This year's theme for Black History Month is "African Americans and the Vote." The theme's intention is to highlight the consistent struggles on the part of both Black men and Black women for the right to vote. For example, before the Civil War, for Black men to gain access to vote they had to petition their legislatures and U.S. Congress to even be recognized as voters. Black suffragists contested for their right to vote within the larger Black voting rights movement. With efforts that included voting-rights campaigns, sit-ins, protests, boycotts, legal suits, African Americans made their desire to vote profoundly known. Although the Voting Rights Act of 1965 passed with the intention of overcoming the legal barriers that prevented African Americans from voting, there is still a fight for Black voting rights today. This year's theme calls attention to the anticipation of and hope for more Black elected officials locally and nationally, while also increasing the Black vote.
At Assumption, inclusion is a staple of the campus community. Keeping students actively engaged in what's going on is a duty the student organizations on campus aspire to fulfill.
"Assumption College's ALANA Network does a lot of great events during black history month along with other clubs such as CAB, SGA, PAWS, and Active Minds," said Leilah Bruno '20, who is the public relations officer of Assumption's ALANA Network. "The clubs all work together to help people come together and understand the importance of Black History Month and get educated on certain topics that African Americans deal with all the time like mass incarceration and college life at predominantly white institutions versus historically Black colleges and universities. I feel like we all do a great job at inclusion and that having everyone join the conversation is important."
Alexis Washington '23, a member of the Black History Month Committee of ALANA, believes "Black History Month is so important because it is our time, as a nation, to honor and celebrate the lives of black people before us. To acknowledge that yes we, people of color, have gone through the worst of the worst but still stand together today and still fight for progress is just a
reminder that the fight will never be over. It's our month of recognition and our month of honor."
To bring the spirit of Black History Month to Assumption College, the ALANA Network and other College organizations have worked diligently to fill the calendar with events pertaining to Black history. So far, there has been a panel discussion, a lecture, the annual Black History Mass in the Chapel, and ALANA's Hound 'n Out event. The next event is the "Broke College Kids Black Out Party" on February 22 from 10 p.m. to 2 a.m. in Hagan. In the spirit of inclusion, ALANA has opened the event to other college students in the area. There is also a Black History Month Dinner in Taylor Dining Hall and a Black-Owned Business Vendor Day in Charlie's on Thursday, February 27.
These events are just some of the ways in which the College and Assumption students are honoring Black History Month. No matter your race, these events are important for all to experience and honor the country's history and all of its people.
10 comments