How COVID-19 Impacts Collegiate Sports
---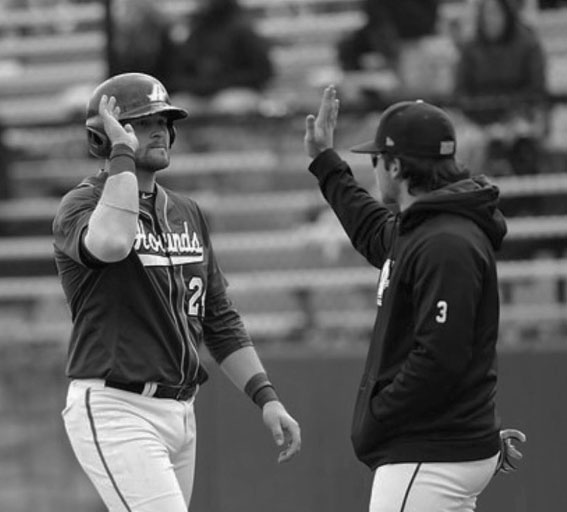 Calvin Milliner, Staff Writer
"Tough times don't last, tough people do." – Robert H. Schuller
These are indeed very tough times. Due to COVID-19, student-athletes are dealing with the can-cellations of their spring seasons. It is a tough pill to swallow, however the NCAA took precau-tion in making a very hard decision to forgo the seasons of many athletes. This is not just one or two sports, the entirety of spring sports are cancelled. Leaving a profound skepticism among ath-letes to pursue their dreams of further playing their respective sport.
Assumption College's baseball team underwent the unfortunate cancellation of their season from the NCAA and later the NE-10. The effect the coronavirus epidemic is having on student-ath-letes is evident however. Imagine being a senior student-athlete and experiencing this very unfor-tunate situation.
"This is something I have struggled with in the past month. I am currently weighing out my op-tions in regards to my work career and the job offers I have received and if I'm ready to move on from the game I love or not," said Ryan Graham '20, a pitcher. "I have applied to graduate school and am leaving my options open until the end of this pandemic as it is also effecting my interview process as well."
One can see the uncertainty the times have brought on senior student-athletes, leaving them to simply try to figure things out.
Although this situation is very unfortunate, it can be a stepping stone for underclassmen to ele-vate their game.
"For now, I'm thankful I get to spend some time at home," said Brendan Desautels '21, another pitcher. "I played in California last summer right after school, so it's been a while since I spent
some quality time at home. Going into next year, it's going to be very competitive. Nobody got the chance to go all out this year, so the competition next year is going to be taken up a notch. Especially having bigger rosters and almost five whole grades on the rosters."
The playing field for spring athletes next year will certainly be elevated due to such eagerness to get on the field again.
According to the latest NCAA update on the current coronavirus situation, the organization con-tinues to discuss the impact of COVID-19. On March 12, 2020 the NCAA, initially decided to cancel remaining winter and spring championships which has cancelled many seasons of student-athletes.
"As bad as the situation is that we were stripped of a season, the health and safety of the players is more important; so I do feel the NE10 made the right decision," said Grace McDermott '21, who plays defense on the Women's Lacrosse team
The consideration of the NCAA to put the health of its student-athletes and coaches first was more important. Furthermore, the NCAA made the decision to allow schools to provide spring-sport student athletes both an additional season of competition and an extension of their period of eligibility.
Calvin Milliner, a senior, studies English. He is a staff writer for Le Provocateur.
5 comments