How Study Abroad Became Study at Home
---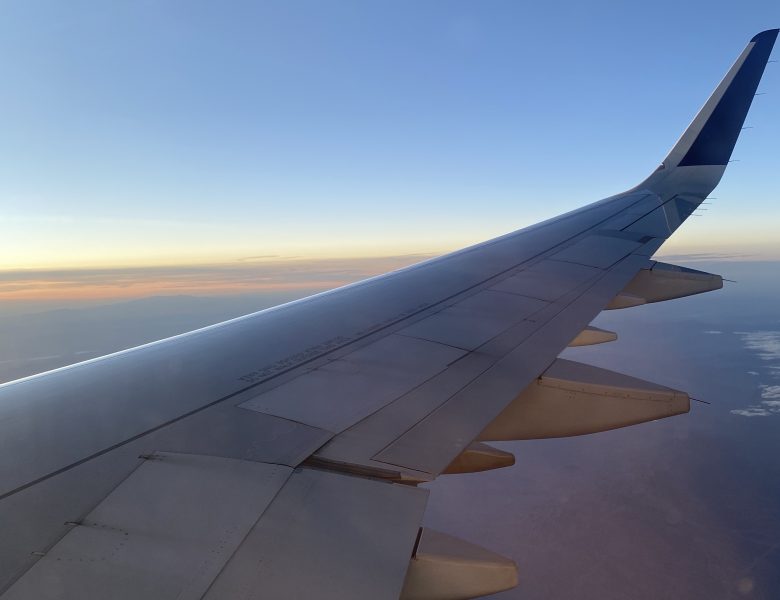 Calvin Milliner, Staff Writer
Have you ever had a trip cut short?
I hope not.
Due to COVID-19, college students across the country were forced to quickly adapt to remote learning as Governors issued various stay-at-home orders. Students who were studying abroad were also forced to adapt to remote learning in other countries. In the realm of studying abroad there are many ways to do such.
According to Alicia Sagastume '21, living on a ship requires you to get "sea legs." Since the ship is crossing the Pacific Ocean which is an unusual path, the ship rocks a lot causing people to fall down. Since embarking on the M.V. World Odyssey for her semester at sea program, she trav-eled to Hawaii, Japan, Vietnam, and Mauritius. The M.V. World Odyssey planned to visit many more countries but the coronavirus epidemic brought that to a halt.
Sagastume weighed in on the situation that left their voyage at a standstill saying:
"We were supposed to travel to 11 different port countries, we ended up going to four. Most of my friends have started to become affected by the virus within the past month, but I have had it change my plans since January. Our second day in Japan we received our first port cancellation. They sent an email telling us it was unsafe to go to China. Thank God they did, if we had went to China during that uncertain time the voyage would have ended then and there, what is worse is that someone could have gotten sick. After that it was a downward spiral. We went to Vietnam, but it had its challenges. We were constantly tested for a fever while coming on and off the ship. Our ship has international students, some from China who even though they had not been to their home country in three years, weren't allowed off the ship because of their race. It was a crazy time. After Vietnam, the coronavirus was rapidly spreading, and Semester at Sea decided to get us out of Asia as soon as possible. So, Malaysia and India were cancelled.
Moral was low on the ship at this point- we were promised to have gone to five countries at this point and we had only been to two, we were supposed to have seen two wonders of the world, and now we would see none. Furthermore, we were uncertain of where we were sailing to next. We ended up going to an island named Mauritius. We were already supposed to stop here for one day, but now were trying to stay for a week. However, with the virus spreading, the island wasn't
so sure that they should allow a cruise ship to port in their country. We sailed around the island for three days until they came to a decision to let us in. However, the result was an email from the team from International Shipboard Education and they ended our program a month early in Cape Town, South Africa. I was devastated and heartbroken."
As the epidemic continues, you can see the effect it is having on our daily lives and the lives of people miles away. Joanna Kubiak '21 studied abroad at University College Cork, in Cork, Ire-land. Kubiak alludes to her best memory of the trip being the overall atmosphere she felt while there, in some sense it felt like a second home to her.
Saddened by the coronavirus situation terminating her abroad experience she says "Everything happened so fast. My program, IFSA, went from running smoothly to completely shutting down all in a matter of 48 hours. It felt like one day everything was normal and next the streets were empty, schools were closing, and the abroad students were starting to go back to their home countries. It was a little scary because we didn't really know what was going on. There is a four to five hour time difference between Ireland and Massachusetts so I was waking up and not able to immediately talk to my parents about making plans to return. It was a lot of waiting around for the next move."
On March 27, 2020, the CDC guidelines updated a travel notice on the coronavirus epidemic. The CDC recommended that travelers avoid all nonessential international travel. The Department of State advised U.S. citizens to avoid all international travel due to the global impact of COVID-19. In countries where commercial travel options remain available, U.S. citizens should arrange for immediate return to the United States, unless they are prepared to remain abroad for an indefinite length of time.
At Assumption, administrators believe it is necessary to explore ways to provide another oppor-tunity for students studying abroad. When asked if a possible return for additional study Alicia Sagastume said "YES! I would go anywhere that they are willing to send me at the drop of a hat. My heart goes out to the other students who were sent home from their study abroad experiences, to the seniors who don't get those last memories, and even more to all those seriously affected by the virus. I am sending so much positive energy into the world right now and I can't wait to see all my hounds back on campus again." It is evident the strides Assumption will make to fulfill the experience their students were expected to complete.
Calvin Milliner, a senior, studies English. He is a staff writer for Le Provocateur.
3 comments