UK Rising Artist: Ms. Grace
---
Joe Letizio Arts and En­ter­tain­ment ed­i­tor 
How's life been treating you?
Life is good and I'm grateful. This lock down has not been easy mentally but I'm glad I'm having enough time to spend with my little princess.
What inspired you to get into music? 
I have always wanted to do music. When I was a toddler my mum says I use to turn every word into a song. I can say that what inspired me was more my desire to do music. I started doing music because I felt it  was calling on to me.
Do you have a favorite clothing store?
Honestly i'd wear anything. I don't have a favorite clothing store or designer but I do have one favorite fashion designer, My best Friend Ashley Desiron
What does style and entertainment mean to you?
Style and entertainment for me is everything. As an artist I am automatically an entertainer so it's my job to try to capture my audience with my style you know. It all comes down to self expression, as an artist it's important to know your style. Your style of music, fashion, entertainment and so on….
What is your favorite tv show?
Game of thrones was my favourite, I also loved watching this British TV show called "Merlin". It was about the old kingdoms about prince (king) Arthur and the forbidden use of Magic in the kingdom. I also love watching family guy and Bob's burger.
Describe your creative process:
My creative process comes unexpectedly. Usually when I am ready to write music or my poems I feel it, I can't explain it. I'll probably start making up little songs haha It can become so annoying.
Who would you like to collaborate with?
Haha.. the list of the people I'd love to collaborate with is too long but I'll give you a clue.. I am fond of a lot of artists but mostly they'll typically be from Africa, UK and US.
Who would you like to open up for?
I would love to open a show for Burna Boy. I have never been to any of his shows, in fact I have never actually been to a concert before. But I have enjoyed watching a few of His shows, It'll be an honor.
Who influences you:
I have been influenced by a lot of artist like: Michael Jackson, Papa Wemba, Wizkid, Adele, Nicki Minaj, Big Sean, Stormzy, Ghetts and the list goes on…
What are your goals this year?
My goals in 2021 is to get my name out there. I want people to start to get to know who I am as an artist and what I'm all about. But generally my goal is to build a Legacy for myself and my daughter and future children.
What does a typical day look like for you?
A typical day for me is like most single mothers I would say. But COVID-19 changed things a bit so we are still figuring the whole routine thing out.
What do you do during your free time?
During my free time I read tarot cards. I like watching movies and reading a nice educative book. Nothing beats learning new things.
If you unplugged from technology what would you do for a day?
If I was unplugged from technology I'd make it a nature day and try to connect with nature.
What is your go to food?
My go to food would be Chinese food but I also love beans. Haha I really love beans.
What is your definition of success?
I am a dreamer (haha) I dream big. I dream to be as big as Bad Girl Riri one day, so success for me would be being globally known. I would love to make music for the world you know…I feel like something big is coming for me this year. So I am very excited about just making music and putting myself out there you never know when life can change. You have to keep pushing.
What do you enjoy about the music industry?
What I enjoy the most about the Music industry has to be, to have a platform to share your message. I wish for that one day. Each musician or artist share their message so to me that's exciting.
If you want to fol­low this im­pres­sive in­di­vid­ual fol­low the links be­low!
Instagram (click here) | Twitter (click here).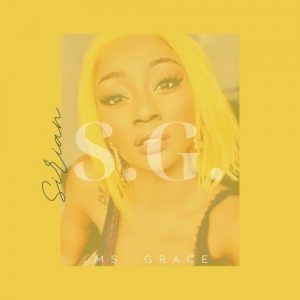 47 comments