The Producer Behind A. R. Frawley Music
---
Joe Letizio Arts and En­ter­tain­ment ed­i­tor 
While working at Bentley Record, what was it like to produce music?
In terms of titling the songs I produce, the inspiration comes from whatever might be stuck in my head at the very moment I decide on the name. Sometimes this strategy leads to some nice names, ones I consider to be memorable, and other, produces garbage titles that then require actual thinking. In terms of content, my inspiration comes from the grittiness of NYC; where I was born and raised; current events, historical events, etc. Musically, some inspirations are the progressive rock band Coheed & Cambria, rock music in general, classical music and jazz. I'd definitely say there's a lot of jazz-inspired tracks in my repertoire. That style of music lends itself to very musically abstract solos, which I especially enjoy creating digitally; or in other words; electronically.
What did you learn as a music producer?
The differences between a major and minor scale, the difference between key and scale, etc. I'm learning new things daily, and applying that ever-expanding knowledge to my music for the future. I've learned the intricacy of producing music. Prior to having done it myself or even having any comprehension on the topic at all, I, like many others, thought it was a matter of merely knowing what button to push, but there's an entire world within music production and it is by no means condensible. 
If you had to define your sound how would you describe it?
Gritty. Ethereal. Gloomy. Dark. Melancholic. Billie Eilish would sound excellent on many many songs in my discography.
As a songwriter, what are your tips for writer block?
To try and pull whatever inspires you the MOST front and center in times of writer's block.
How do you respond to working under pressure?
Pretty well, aside from my forgetfulness. 
What are your plans for the future?
I genuinely hope to one day cultivate a fanbase of people who love viewing and experiencing my creative work as much as I enjoy producing. I want to one day be able to have many A list people on my phone! To be able to create art with said people, too, also a goal of mine for the future. 
What's an average day look like for you?
I'm usually up bright and early, because that's when coffee tastes the best. Then, I usually produce music for 3 to 4 hours, and transition to digital art and graphic design for another hour or 2. Working on my craft is very important to me.
Which job opportunity has shaped you the most?
At this stage in my career, I'd say having been recognized by some establishment as prestigious as Bentley Records has probably shaped me the most and told me that I'm doing something right. Since being recognized by them, others have begun to acknowledge me too, likely as a result of their having done so.
What does style & entertainment mean to you?
Style is a persons' particular take on a subject. Entertainment is one of the most important things on the planet. Without it, there's not much else, is there?
What are your strengths and weaknesses?
Too many to name, in both categories! Among strengths, music production, of course, and correspondingly, a bit of music history, theory, etc. I'm naturally scatterbrained and can be forgetful often; definite weakness.
How did you learn how to audio master? Is there a certain software you prefer using?
Between countless hours of research, tutorial videos, etc. This is from where I draw the bulk of my knowledge of mastering (and mixing). I've gone through the gambit of mixing and mastering software(s), landing on preferring the plugins native to FL Studio; my preferred DAW.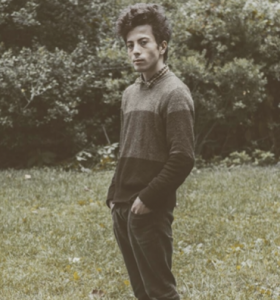 Twitter: [Click Here] | Instagram: [Click Here]
Spotify: [Click Here]
4 comments